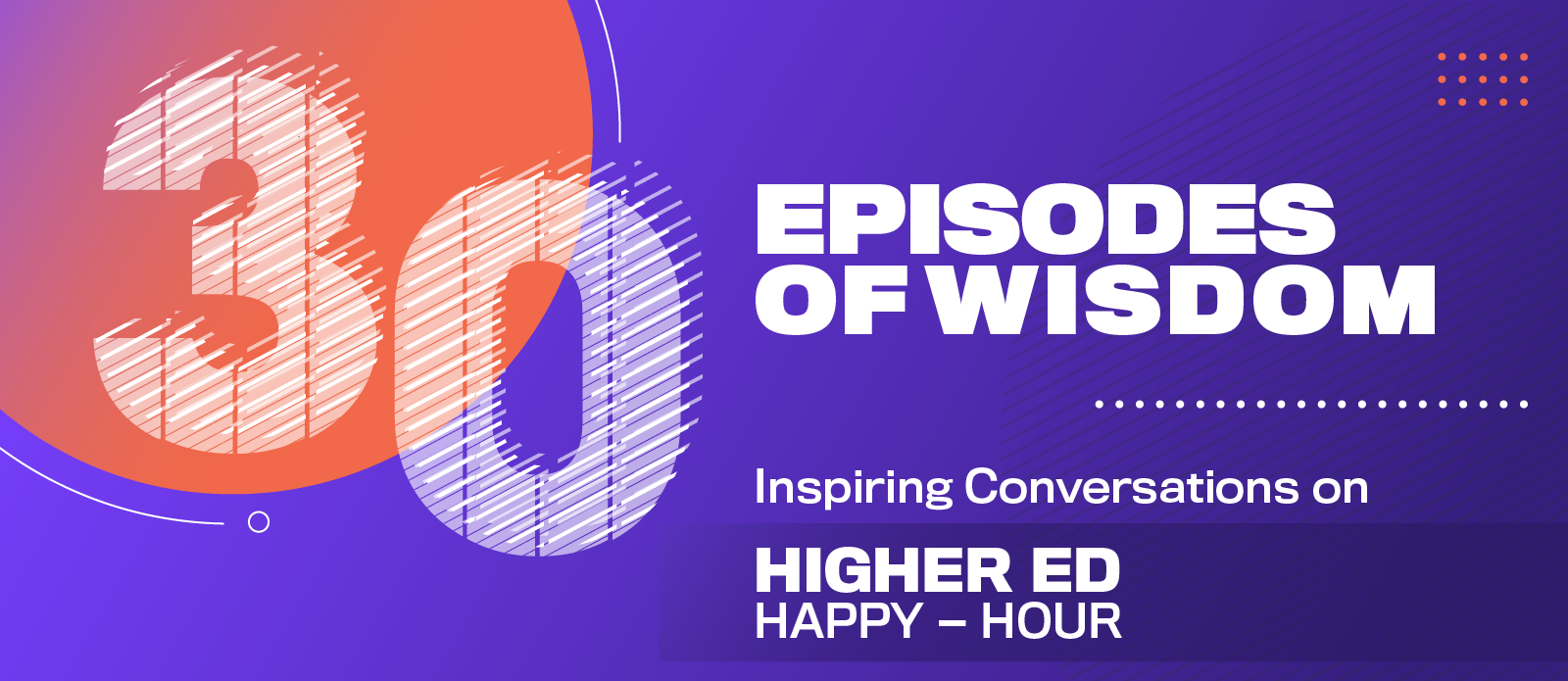 Over the past two years of our Higher Ed Happy Hour podcast, we've enjoyed engaging in thought-provoking conversations with higher education, branding, marketing, and design experts. We thought our 30th episode would be an excellent time to look back on some of the conversations we've hosted. Read on as we recap just a few of the most memorable episodes that have shaped our podcast.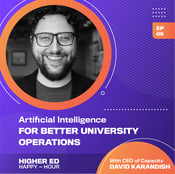 "AI for Better University Operations" [Read | Listen]
We spoke with David Karandish, the CEO of "Capacity" to explore how artificial intelligence is revolutionizing university operations, streamlining administrative tasks, and improving efficiency. The episode shed light on the immense potential of AI in shaping the future of higher education.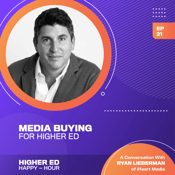 "Media Buying for Higher Ed" [Read | Listen]
We invited Ryan Lieberman of iHeart Media to discuss strategies for reaching and engaging target audiences with media buying. We examined the power of leveraging various media platforms to amplify higher ed messaging and create impactful campaigns.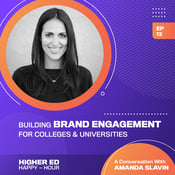 "Building Brand Engagement for Higher Ed" [Read | Listen]
Amanda Slavin, the mastermind behind "CatalystCreativ," joined us to uncover the art of building brand engagement in higher education. We discussed how educational institutions can foster deep connections through storytelling and nurture long-lasting relationships.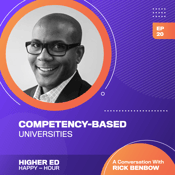 "Competency-Based Universities" [Read | Listen]
Rick Benbow, a regional vice president at Western Governors University, spoke with us about competency-based universities. We looked into the benefits of a personalized, skill-focused approach to education, where students' mastery of specific competencies determines their progress. This episode showcased the importance of aligning education with real-world skills and market demands.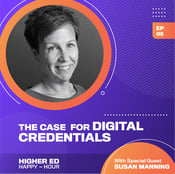 "The Case for Digital Credentials" [Read | Listen]
Dr. Susan Manning, the Chief Success Strategist at "Credly," joined us to discuss the rising prominence of digital credentials in academia. We evaluated how micro-credentials and digital badges can validate a learner's skills, opening new avenues for career advancement and lifelong learning.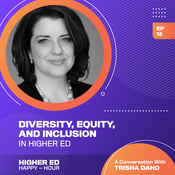 "Diversity, Equity, and Inclusion in Higher Ed" [Read | Listen]
We talked with Trisha Daho of "Empowered" about the strategies and initiatives institutions can undertake to create inclusive environments and foster belonging among students and faculty.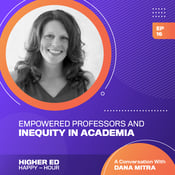 "Empowered Professors and Inequity in Academia" [Read | Listen]
Dana Mitra, a Professor of Education Policy Studies at Penn State University, joined us to shed light on the challenges of inequity professors face in academia. We discussed how institutions can empower their faculty and create supportive environments that nurture professional growth and inclusivity.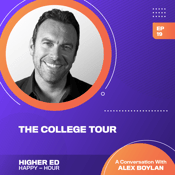 "The College Tour" [Read | Listen]
We spoke with Alex Boylan, the producer, and host of "The College Tour" on Amazon Prime, all about the diverse higher education landscape. We discovered how universities highlight their unique offerings and inspire prospective students to attend those schools.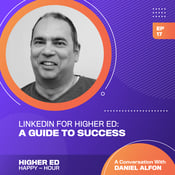 "LinkedIn for Higher Ed: A Guide to Success" [Read | Listen]
Author Daniel Alfon joined us to discuss the importance of LinkedIn in higher ed. We delved into strategies for building compelling profiles, leveraging networks, and utilizing LinkedIn as a powerful tool for personal and institutional branding.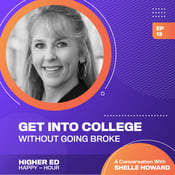 "How To Get Into College Without Going Broke" [Read | Listen]
Shelle Howard, the CEO of "College Ready," shared invaluable insights on navigating the college admissions process without incurring overwhelming financial burdens. We dug into scholarships, grants, and financial aid options, enabling students and families to make informed decisions without sacrificing financial stability.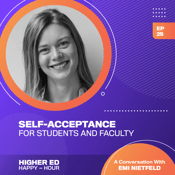 "Self-Acceptance for Students and Faculty" [Read | Listen]
In this reflective episode, we spoke with Emi Nietfeld, author of the memoir "Acceptance." We surveyed the challenges students and faculty face in finding self-acceptance, creating inclusive spaces, and supporting mental well-being within the higher ed community.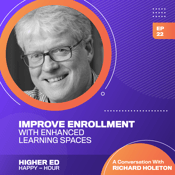 "How Enhanced Learning Spaces Can Improve Enrollment" [Read | Listen]
Richard Holton, an Assistant Vice Provost for Learning Environments Emeritus at Stanford University, shared his insights on the impact of enhanced learning spaces on student engagement. We discovered how innovative designs, technology integration, and adaptable environments can shape transformative learning experiences.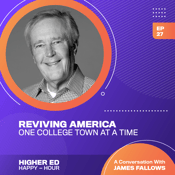 "Reviving America One College Town at a Time" [Read | Listen]
In a fascinating conversation with James Fallows, an esteemed journalist from The Washington Monthly and The Atlantic, we explored the revitalization of college towns and their crucial role in the broader community. We examined the symbiotic relationship between universities and their surrounding areas, highlighting the transformative power of education on local economies and cultures.
As we reflect on these episodes, we're filled with gratitude for the wealth of knowledge, insights, and inspiration shared by our esteemed guests. These conversations have enriched our understanding of higher education and fueled our passion for supporting universities in their branding, marketing, and design endeavors. We look forward to continuing to bring you engaging discussions that shape the future of education.