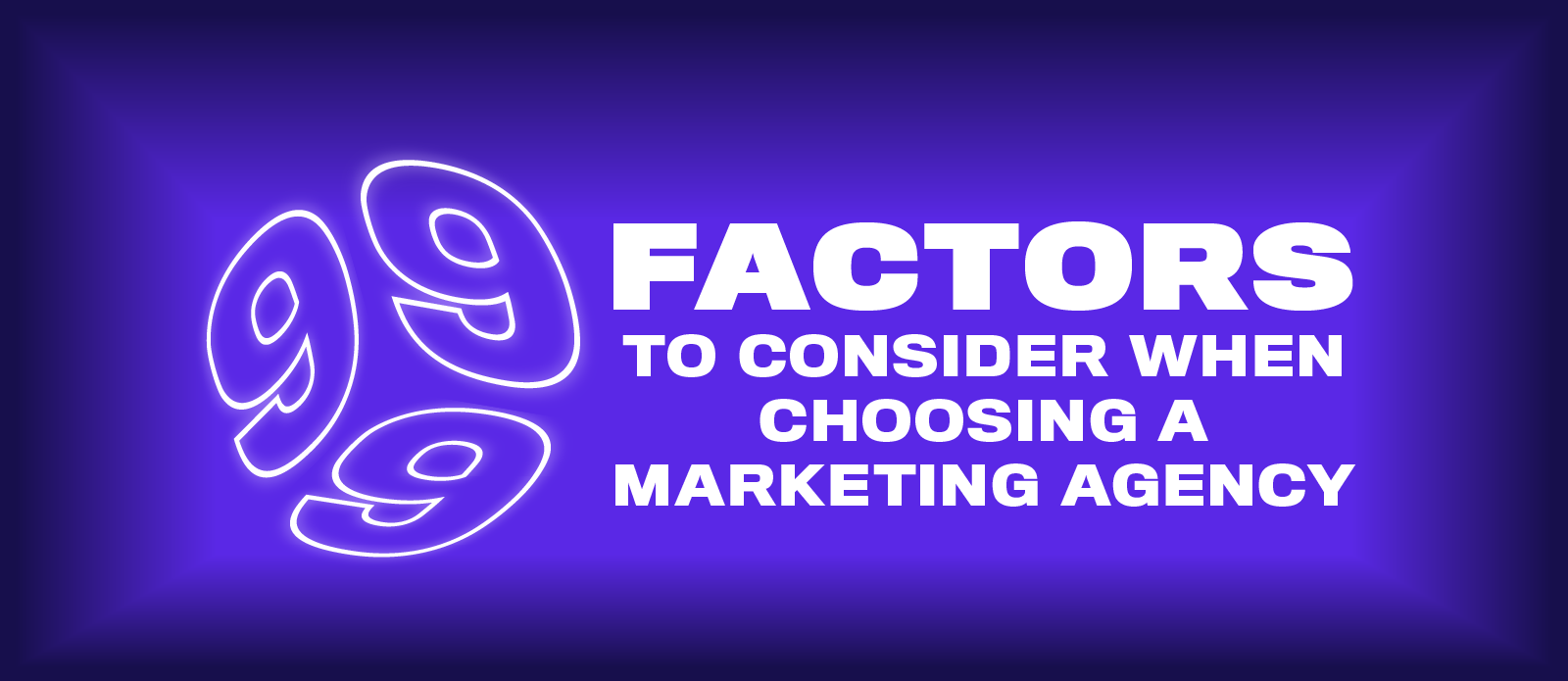 When choosing a marketing agency of record (AOR), there are several factors to consider to ensure that you are making the right decision for your institution. Here are some things to keep in mind as you begin your search.

Services Offered
First and foremost, it's important to consider the types of services that the agency offers. Do they offer the specific marketing services that you are looking for? Are they experienced in working with institutions that are in your industry? Are they exclusively committed to higher education? Make sure that the agency has the skills and expertise to meet your marketing needs.
Pricing
Don't forget to consider the cost of working with a particular agency. Do they offer any type of "new partner" savings? While it's important to get the best value for your money, it's also important to remember that you get what you pay for. Make sure to get a clear understanding of the fees and pricing structure before making a decision.
Contracts
When evaluating a contract with a potential AOR, it's important to carefully review all terms and clauses to ensure they align with your business goals and objectives. This includes things like the length of the contract, the scope of work, deliverables, timeline, payment terms, and any termination provisions. By taking these steps, you can ensure that you enter a mutually beneficial working relationship.
Non-Compete Clause
Does the agency offer a non-compete clause? This legal provision prohibits the agency from working with competitors of your business during the term of the contract and for a specified period of time after the contract has ended. This helps to ensure that the agency is fully dedicated to your business and not also working to benefit your competitors. A non-compete clause helps avoid potential conflicts of interest and ensures that the agency fully focuses on your business. Marketing strategies and tactics can sometimes be considered intellectual property, and you don't want the agency to use these strategies to benefit your competitors.
Case Studies and Awards
Look at the agency's portfolio and read through any case studies they may have available. Do they even have case studies for clients that are in your field? This will give you a sense of the types of clients they have worked with and the results they have achieved. It can be helpful to consider any awards or recognitions the agency has received since awards often come from industry organizations or trade publications that are experts in the field.
Client Roster
If your institution is looking to expand its reach and tap into new markets, choosing a marketing agency of record with a global client roster can be a valuable consideration. This can be a sign of the agency's experience and expertise in working with diverse markets, as well as their access to resources and networks that can be beneficial for you. These can include things like partnerships with various agencies or access to exclusive data and insights.
References and Testimonials
Ask the agency for references from previous clients and take the time to speak with them about their experiences working with the agency. This will give you a better idea of what it's like to work with the agency and whether or not they are a good fit for your institution.
Outside Influence
Private equity influence can be an important factor to consider when choosing an AOR. Private equity firms are investment firms that acquire controlling stakes in companies to increase their value and eventually sell them for a profit. Private equity influence means they may try to have input regarding curriculum, as they'll want to teach what sells. For private equity firms, they value profit and market share, so if a private equity firm controls the interest of your agency, the agency will also be incentivized to prioritize the courses that have the highest demand, reduce the barrier of admission entry, and possibly run similar advertising campaigns and messaging as your competitors, to the same target audience. It's also important to be aware that private equity firms may have plans to acquire or restructure firms they work with. In summary, these agencies are typically focused on maximizing growth and profitability, which is often reflected in their strategies and tactics. If this is something that concerns you, it may be worth considering an agency that is not under private equity influence.
Culture Fit
Working with an agency that shares your values and vision for your business is important. Consider the company culture and see if it aligns with your own. A good working relationship is crucial for the success of any partnership, and it's essential that you feel comfortable and confident in the agency you choose.
Final Thought
Ultimately, the most important factor to consider when choosing a marketing agency of record is whether or not they can deliver on their promises and help you achieve your marketing and business goals. You can take the time to do your research and choose an agency that you feel confident in.
---