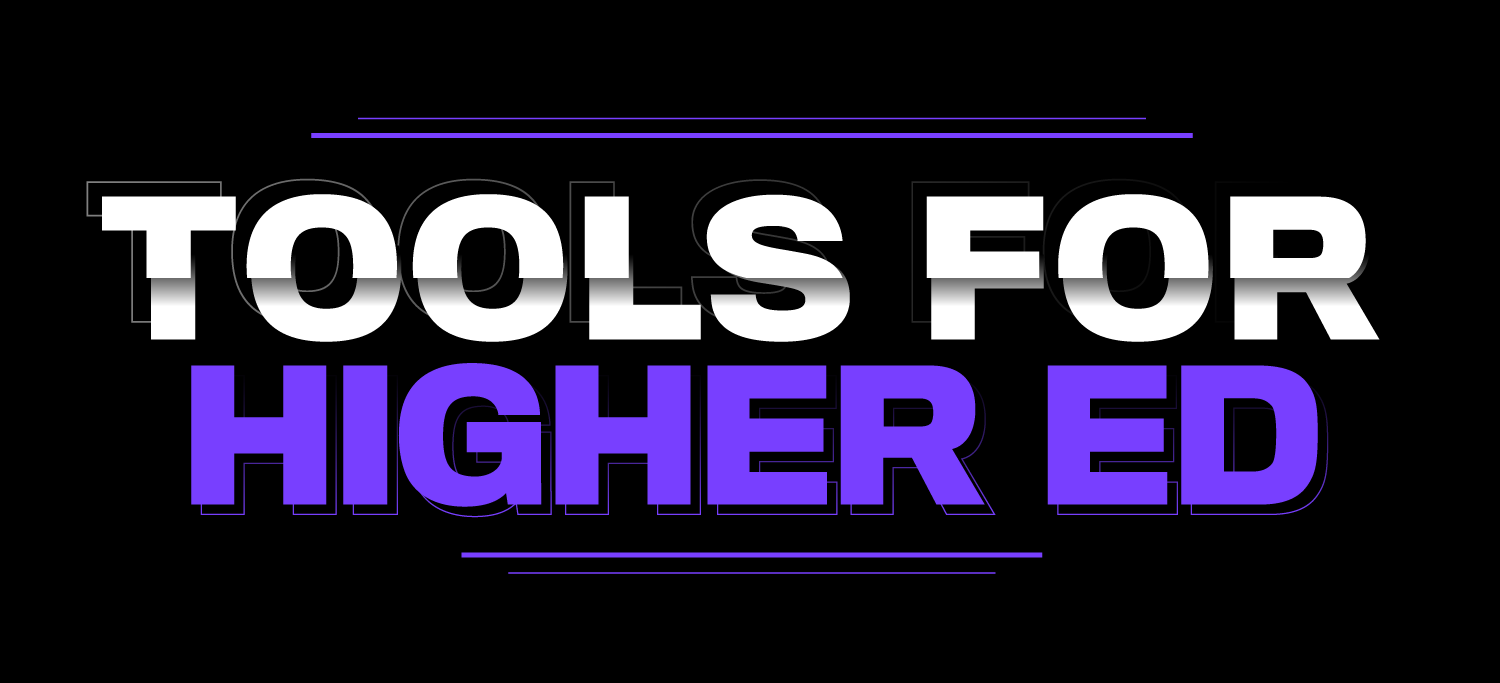 At UNINCORPORATED, we have the privilege of working with great clients to help them solve a diverse set of challenges from web design, enrollment marketing, yield optimization, student engagement, and much more.
This provides us with a unique vantage point where we get to explore and interact with a variety of higher education tools. Below is a list of tools and resources to help you achieve your institutional goals.


Top 3 Higher Ed CRMs
The smart admissions CRM for personalized, data-driven higher-ed recruiting. Meet the expectations of today's students with easy-to-use, mobile-friendly applications for school admission, academic programs, and even scholarships.


Designed and developed exclusively for higher education, Slate is a comprehensive platform for admissions and enrollment management. The platform allows a deeper dive into the modern student and donor lifecycle. The single, unified interface is custom-built for outreach and communications, online applications, student success and retention, and alumni and donor engagement.


While not specifically built for colleges and universities, the Enterprise version of HubSpot has all of the marketing tools your team would need to recruit, nurture, and convert prospects into enrolled students.



Best Higher Ed LMS Platforms
We love Canvas's LMS. It's clean, well organized, and mobile friendly, which is a huge plus for today's students.


Blackboard is a leading educational technology company utilized by many colleges and universities. The platform provides consistency in online and hybrid courses.


If you're building on a budget, Moodle is an open-source LMS solution that offers you the fundamental building blocks for developing an online course. Unlike their paid counterparts, Moodle's functionality, design, and mobile friendliness is limited, but for a free tool this will get the job done.



Our Favorite Higher Ed Admissions Tools
Unibuddy helps students make the most important decision in their life by gives prospects real-time access to real people at your university.


Work Integrated Learning & Internship Tools
Riipen helps educators and higher education institutions easily introduce students to project-based work experience, in the classroom or outside of it.


We first heard about Parker Dewey through the American Marketing Association's micro-internship program. This program allows member organizations like ours to post short-term, paid projects that undergraduate and graduate students can apply for to earn money, apply their education in the real world, and build experience.



Top 5 Higher Ed Blogs & News Outlets
In-depth news, opinion, advice and jobs for higher education.


One of the leading sources for the latest news, analysis, and services for the entire higher education community.


Covering innovation and inequality in higher education.


The publication that takes a broad look at current developments and trends in information technology and how they relate to higher education as an institution.


A collaborative community of higher education leaders and innovators, dedicated to advancing quality digital teaching and learning experiences.



3 Great Higher Ed Podcasts
Enrollify is a free, digital resource library built for the modern enrollment marketer.


This podcast is a go-to resource to stay updated with education and higher education with guests ranging from University President/CEOs to Venture Capitalists, to Ed-Tech Entrepreneurs.


Hear candid conversations with higher ed newsmakers on how colleges and universities are coping with the pandemic and recession -- with a special focus on equity and lower-income students.
---
Let's Work Together
We understand how branding, marketing, and instructional course design need to work together so that every member of your student and faculty body can realize their full potential learning both on and off campus.