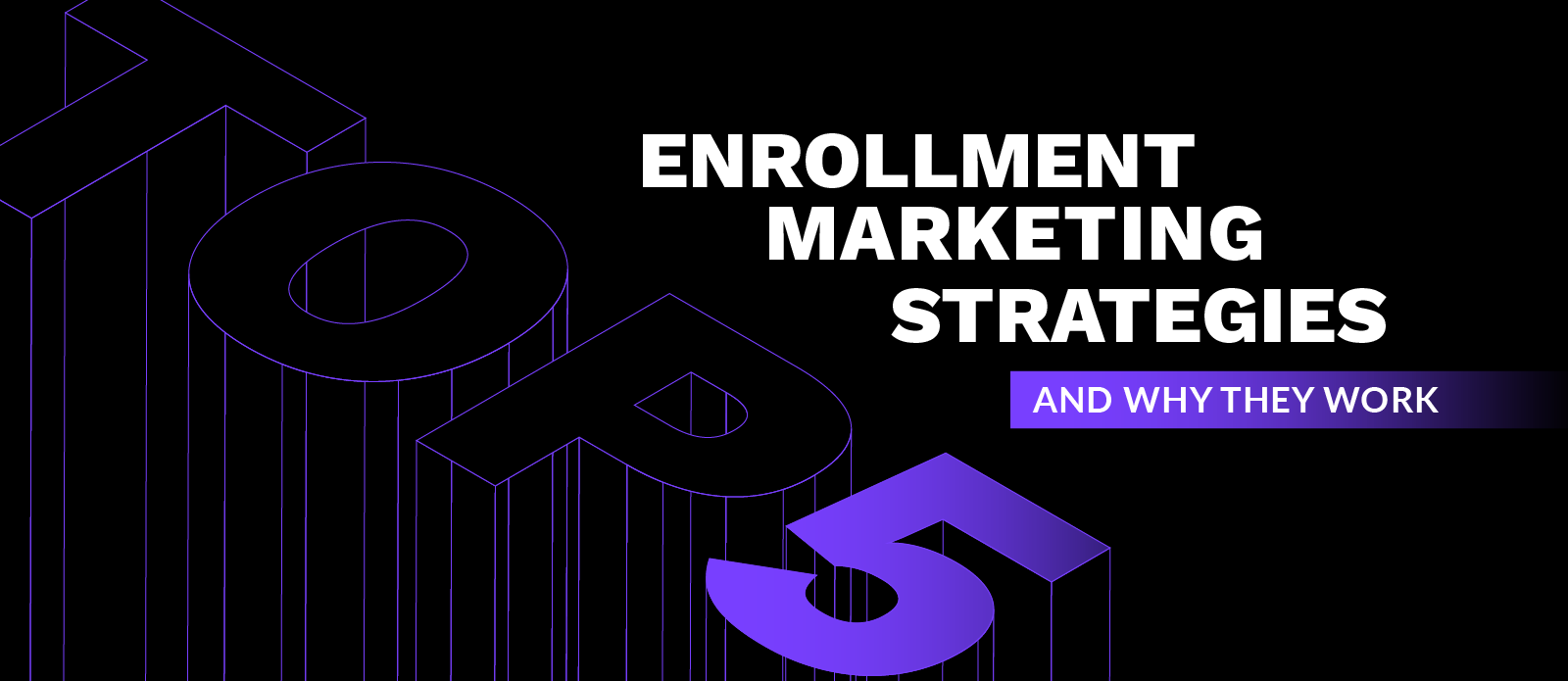 Enrollment marketing is a vital part of attracting prospective students to colleges and universities. With the higher education market becoming increasingly competitive, it's essential for institutions to develop marketing strategies that differentiate them from their competition. Having worked with higher education institutions for over a decade, we have a deep understanding of what works (and what doesn't). Here are our top 5 enrollment marketing strategies that work.
1. Targeted Digital Advertising
Digital advertising is one of the most effective ways to reach prospective students where they spend the majority of their time - online. Whether you're using search ads on Google, social ads on Instagram or Facebook, or even over-the-top [OTT] ads on Hulu, digital advertising has never been easier. But, the key to success is good targeting. Institutions can use digital advertising to reach specific demographics, geographic regions, and interests to maximize their return on ad spend, also known as ROAS. By leveraging data-driven insights, institutions can create targeted campaigns that resonate with prospective students and increase the likelihood of them taking a desired action.
2. Personalized Communication
In today's digital age, personalized communication is crucial (and a no-brainer). Prospective students want to feel like they're being seen and heard, and institutions that take the time to personalize their communication stand out. Personalization can take many forms, from personalized emails to tailored content that speaks directly to the prospective student's interests and aspirations. It doesn't necessarily need to be elaborate; the ultimate goal is to make students feel like they are more than just a number.
3. Campus Visits and Events
Nothing beats an in-person experience. Campus visits and events are powerful marketing tools that allow prospective students to immerse themselves in the campus culture and get a feel for the institution's community. Universities can host open houses, information sessions, and campus tours to give students a first-hand look at the campus and its programs. Institutions that invest in creating memorable experiences for prospective students during campus visits often see an increase in applications and enrollment.
4. Student Ambassadors
Current students are some of the most effective enrollment marketers. By leveraging student ambassadors, institutions can tap into the power of peer-to-peer marketing. Student ambassadors can share their first-hand experiences and insights with prospective students, answering questions, and providing a unique perspective that resonates with their peers.
5. Financial Aid and Scholarship Information
Let's face it – college is expensive. Really expensive. And many students rely on financial aid and scholarships to make it feasible. Institutions that provide transparent and accessible information about financial aid and scholarship opportunities can attract and retain prospective students who are looking for ways to finance their education.
Wrapping Up
There are many more strategies that universities can, and should, explore. The important thing is that colleges and universities leverage a mix of marketing strategies to drive enrollment. By implementing our Top 5 Enrollment Marketing Strategies, institutions can attract and retain the right students for their institution.
---