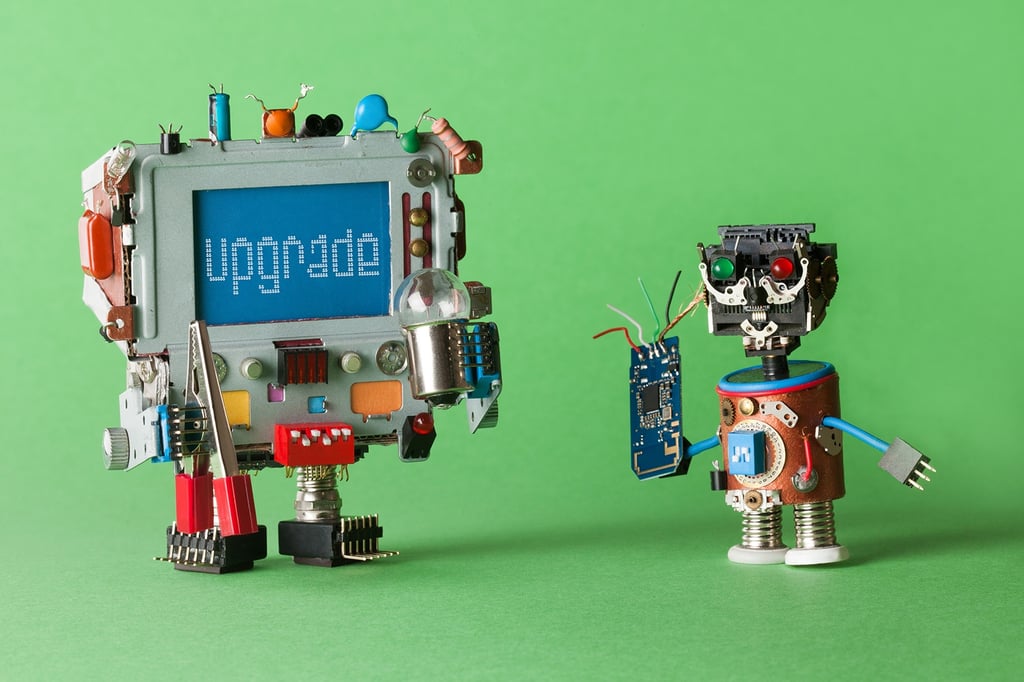 You may have heard that having a web presence is essential in the modern world of marketing, and this is hard to disagree with. However, a badly designed website can be more detrimental to your brand than having no site at all. After all, your website may be the first point of contact between your business and a potential customer.
Of course, this does not mean you should give up on the whole idea. Creating a successful, impactful website is not all that difficult, once you have identified your aspirations, and planned out your approach. However, there are few common mistakes that all too many businesses make, which ultimately can diminish your brand's reputation, reduce sales, and frustrate your customers.
Here are a few of the top web design blunders to watch out for, and what you can do to avoid them so that your branding efforts are correctly aligned with your web design strategy.
Lengthy Loading Times
First impressions count for a lot, and it is often cited that users make an initial decision about a website within around 50 milliseconds of arriving. So if your website takes a long time to load, it is easy to understand how potential users might become irritated, and look elsewhere. Additionally, lengthy load times adversely impact your SEO rankings and will hurt your search engine optimization strategy.
Consider whether you can strip back any elements that may be increasing loading times, such as detailed background images, animations, or memory-heavy embedded elements. If they are essential to your website's design and user experience, explore ways of reducing the file sizes to reduce the time taken to correctly load each element.
Unintuitive Design
Ease of use is an essential consideration when designing anything, and websites are no exception. Your audience will have certain expectations based on their experience, and when features of a website do not respond as expected, it can be confusing or even annoying.
For example, underlined text might look like a hyperlink, while an image directly above a related link might also be assumed to be clickable. But if clicking on these elements does nothing, it can appear that your site is not functioning correctly.
Other mistakes can include using garish color schemes and too many fonts, and inconsistent page layouts. All of these factors make your website less easy on the eye, and can reduce the overall cohesion of your design. This, in turn, can cause visitors to feel uncertain of the security and professionalism of your website which ultimately decreases their customer experience and loyalty to your brand.
Using a website builder or eCommerce platform is one way of ensuring that your design doesn't end up being too left-field, as they come with a range of intuitive templates and professionally designed themes that are ready to go – pending a few tweaks.

Confusing Navigation
A common eCommerce design faux pas is to make it difficult to find the products for sale. You might have a fantastic landing page design, but if users cannot easily find the store, they are unlikely to stick around long enough to make a purchase.
Make sure that your menu is clearly visible, even if it is simply represented by an icon that opens a separate bar or dropdown. Label each section intuitively, and ensure that it is always easy for users to get back to the homepage.
If your website functions as an online store, it is also important that users can easily find your security statement, terms and conditions, and any details on shipping and cancellations. When important information is hard to locate, it can appear that you are deliberately attempting to obscure it, which can make customers less willing to trust your brand or make a purchase.

Poor Mobile Optimization
More than half of all web traffic worldwide comes from mobile devices, so it is vital that your website displays correctly on these devices. Keep in mind that the shape and scale of the screens of these devices can be significantly different to those of a computer or laptop.
This means your content will need to be able to adjust in a manner that is still cohesive and intuitive, but also ensures that the user is able to see and find everything as easily as they could on a pc. If you're not sure how your website looks on mobile, you can start by trying Google's Mobile-Friendly Test.
Failure to optimize for mobile devices can even mean losing return business, as a customer who formerly made a purchase via a pc browser may try to revisit your site at a later date from their mobile or tablet. If the page loads poorly, or is not functional, there is no guarantee that the visitor will try again from a computer.
Furthermore, as some of your visitors may find their way to your website via social media, or online advertisements, there is a high chance that they will have been browsing via a mobile device when they discovered the link. This means their first impression of your brand will be a website that is poorly designed, and potentially unusable.
Using Flash
Once upon a time, Flash websites were all the rage, and even then they were generally poorly optimized, difficult to load, and ultimately underwhelming. Today, realizing that they have landed on a Flash site is enough to cause some users to immediately leave.
This is particularly the case for visitors on mobile devices, as most browsers on these devices do not support Flash, or require cumbersome workarounds in order to load such sites.
Consider whether your intended Flash design is truly necessary to achieve your aspirations for your website. And if so, explore ways in which you could achieve the same results using other technology.
Tools such as Powtoon enable you to create your own animations, while Giphy lets you turn images and video content into gifs. Meanwhile, using HTML5 allows much of the same functionality as Flash, while being far more in-line with current web standards.
Autoplaying Content
Aside from the fact that auto-playing content can slow down the user's device, and make your page load less quickly, it can also be extremely off-putting. Remember that visitors could be viewing your website from anywhere, or may even have opened several tabs at once.
Few things are more irritating to a busy internet user than needing to search back through several tabs to figure out which one is making noise, and why. In many cases, an auto-playing video can be enough to cause a visitor to immediately close the page and continue their search elsewhere.
A similar thing can be said for pop-ups. While these can be very effective when used well, be careful not to deter new visitors by immediately obscuring content with a full-screen demand for their details. Give them a chance to determine the value of your website before forcing them to make a decision on whether to hand over their email address.
Lack of Social Sharing
When visitors to your website find something they love, they will almost certainly want to share it with their friends. By forgetting to include social sharing icons on your site, you will not only frustrate those users who wish to share your content, but you also miss out on valuable free publicity.
Make it easy for visitors to share details of their purchases, send recommendations to friends, or simply send themselves a reminder to refer back to. Better yet, encourage sharing, and invite customers to post their own photos and feedback once they've given your products a try.

Inattention To Detail
As the saying goes, the devil is in the details, and it can certainly be true when it comes to web design. Overlooking key details can be the difference between engaging a visitor, and losing them forever.
The thing is, when a simple, seemingly obvious detail is forgotten, it can be particularly frustrating, as it is hard for users to understand why it has not been included. This could be something as simple as stating a sweater comes in a variety of colors without listing the options, or posting a recipe without a list of ingredients.
At all times, you should consider what your audience wants to know, and how you can deliver that information as clearly and effectively as possible. This doesn't mean you need to sideline your own marketing goals; you simply need to frame them in a manner that has genuine value to your audience.
You should also think about how design can help people have the right emotions about your brand — after all, the design is there to create relationships with people.
It's easy to make these web design mistakes, but it is just as simple to avoid them. With every piece of content, and every new design idea, be sure to test everything extensively.
Make sure all links work, and that the website displays correctly on all browsers.
Ensure social sharing buttons are visible and functional.
Test your navigation, and be sure that your products are visible and easy to find.
Keep your security certificates up to date so customers know their information is safe.
The list goes on, but ultimately beautiful web design is fairly intuitive. If something seems confusing or unclear, then change it. Predict your audience's reactions, and make sure your web design is structured to make their experience as streamlined and enjoyable as possible.
---
It may take time, and a fair amount of trial and error, but a well-designed website will soon pay for itself. Your website is the face of your brand, so it is important to give it the attention it needs to show your customers everything your business has to offer.