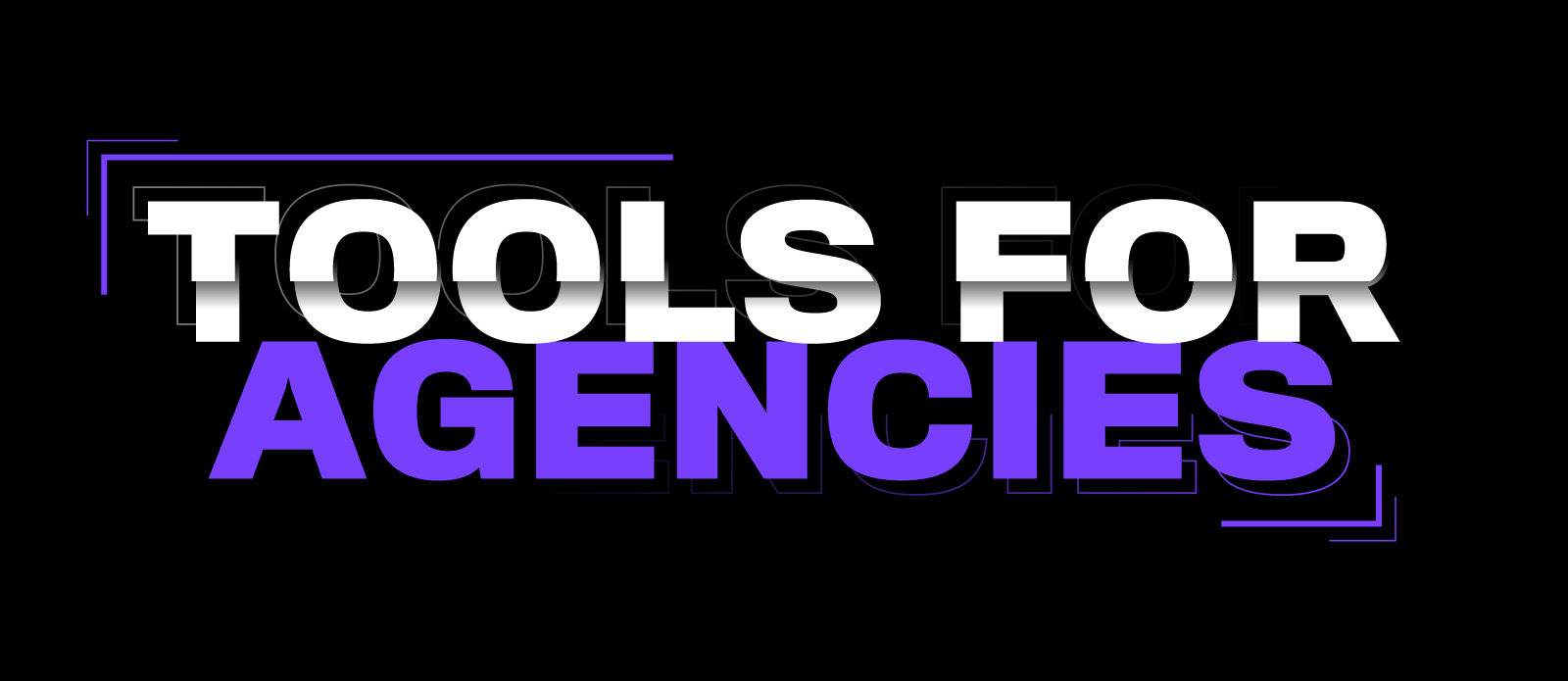 How does UNINCORPORATED get it all done? Below is a list of all the tools we leverage to deliver great work for our clients and what we personally use to grow our brand.
Team & Project Management
Without project management tools, it'd be a surprise if anything got done. From managing tasks to communicating with decentralized teams across time zones, project management tools are the backbone of any agency.


Easily organize and plan workflows, projects, and more, so you can keep your team's work on schedule. Integrate it with Harvest and gain access to simple time tracking, fast online invoicing, and powerful reporting software.


Slack is where work flows. It's where the people you need, the information you share, and the tools you use come together to get things done. It's also rife with lots of integrations for increasing productivity and culture.


Team Drives is a space where teams can easily store, search, and access common files anywhere, from any device. If spend a lot of on your iMac like our designers, install Drive File Stream and access files within Finder.



Marketing Platforms
All-in-one marketing platforms give SMB and enterprises a suite of powerful tools to attract, convert, nurture, and close new business in a single place. Hallmark features of these tools include the ability to rapidly deploy landing pages with multivariate testing, email automation, integrations with sales and reporting tools, and more.
HubSpot offers a full platform of marketing, sales, customer service, and CRM software — plus the methodology, resources, and support — to help businesses grow

UNINCORPORATED is a Gold-level HubSpot Partner. If you're organization is looking to get started with HubSpot or expand your use of the platform, drop us a line! We'd love to explore ways we can work together.
Marketo's powerful marketing automation software helps marketers master the art & science of digital marketing to engage customers and prospects.



Email Marketing Solutions

Some people claim that email is dead. And while other channels like mobile show impressive results, email is not going anywhere fast. In fact, The daily email exchange volume in 2023 peaked at an astonishing 347.3 billion, making it one of the most popular marketing channels in the world.
Email marketing, ads, landing pages, and CRM tools to grow your business on your terms. Get the word out with email, social ads, and make your life easier


Campaign Monitor makes it easy to create, send and measure the impact of your email marketing campaigns.



Search Engine Optimization Tools

If a website is published and no one is around to see it, does it make an impression? No, not really. Long before you hit publish on that new blog post or website, set yourself up for success with tools these tools. If you'd like to learn more about SEO and read our top recommendations from our senior marketing manager, you visit the article on the top SEO trends.
SEMRush is a well-rounded tool that's great for SEO, PPC, content marketing, and social media . We mainly use this tool for keyword research, keyword position tracking, monitoring brand mentions, managing backlinks, identifying backlink opportunities, and performing competitive research.


Don't let the funny name fool you, this tool is a powerhouse. Crawl every page and directory on any website. See your title page names, meta descriptions, headers, page status, and so many more important SEO details.
Search console, in our opinion, is the best free SEO tool you can use. Why? It gives you data straight from Google. See how many people see your content organically, how many click, what keywords they use, and your most popular pages. There's more too: identify crawl errors, submit sitemaps, highlight featured snippets. Seriously, there are so many great uses for Search Console. If you have Google Analytics or Tag Manager, setup is a breeze.

You can accomplish a lot with just these three tools. For special projects we use other tools like BuzzSumo, Ahrefs, Moz, SparkToro, and free SEO tools like Siteliner and Answer the Public.
eCommerce Platforms

Retail brands have a lot of options when it comes to selling and distributing their products. For many, their distribution plan includes an online storefront, and choosing the right eCommerce platform is half the battle.


Shopify is the best eCommerce platform that has everything you need to sell online, on social media, or in person. If you're looking for something faster and more dynamic, checkout the newest innovation: headless commerce.


If you're brand is committed to WordPress, you can start selling online with the fully customizable, open-source eCommerce platform built just for WordPress.

Whichever platform you choose, make sure you avoid these top web design mistakes that make users cringe.
Forms, Surveys, Polls, and Quizzes
These are some of the most important and undervalued tools on our entire list. These simple tools have the power to quantify customer sentiments and a generate massive number of leads in a few easy steps.


Need to get a survey up in a hurry? Google Forms is by far and away the most practical, trustworthy, and reliable free solution on the market. We're firm believers of keeping things simple, and surveys are no different.


If you want a more interactive experiences or need more complicated survey tools, Typeform is a great alternative to Google Forms. Typeform's conversational feel and advanced calculations allow you to increase the user experience and provide a wider range of value to your audience than with Google Forms.


We like Outgrow because it's a good middle ground between Google Forms' simplicity and Typeform's complex calculations. Creating a dynamic form without requiring knowledge of boolean calculations makes this a great option for teams of all skill levels.

Want to see how we generated over 10,000 leads for one of our clients in a single year? Read our case study with the USC Sol Price School of Public Policy's Executive Master of Leadership degree program.
Design
There are a seemingly unlimited number of design tools available, which makes choosing the right design stack even more challenging. Here are the ones we use on a regular basis that cover a majority of the spectrum.


Adobe Creative Cloud is a set of applications and services from Adobe Systems that gives subscribers access to a collection of software used for graphic design, video editing, web development, photography, along with a set of mobile applications and also some optional cloud services.


InVision is the digital product design platform used to make the world's best customer experiences.


Sketch is a design toolkit built to help you create your best work; from your earliest ideas to final artwork.


Communicate visually at the speed of thought with team flowcharts, wireframes, sticky notes and mind maps.


Pinterest is our preferred tool for building mood boards, or at least the place we like to start. We create boards based on themes and brand elements, and then refine them into a brand concept that we pitch to our client.
Noun Project features the most diverse collection of icons and stock photos ever. We always recommend and use the downloadable SVGs and PNGs whenever we're in a pinch for a necessary design element.
Design Networks
For some individuals, companies, or even agencies, working with an outsourced design specialist may be the way to go. Although the results of this approach can vary widely, if you have enough time to test and try different freelancers from these design networks, you may find your "go-to" designer or even team of designers that you can rely on to help your company grow. Here are a couple design networks that we have used in the past when we needed to increase bandwidth or needed to scale back our budget and approach to meet the needs of our client.


Fiverr's business model promises that you can find the perfect freelance services for your business, including services like logo animation, voice over, blog posts, and translation. One of the nice features of the platform is that your payment isn't released to the freelancer once you're pleased and approve the work you get.


Upwork expertly connects professionals and agencies to businesses and brands seeking specialized talent. Upwork allows you to build a pool of diverse experts for one-off tasks. You can hire for any scope of work including short-term tasks, recurring projects, and full-time contract work.
Copywriting and Editing

Nothing ruins a great movie, commercial, or print ad more than bad copy or a grammatical mistake. Protect yourself from these missteps and even create a swipe file of copy you love.


A note-taking app that helps you capture and prioritize ideas, projects and to-do lists.


Grammarly is an online grammar checking, spell checking, and plagiarism detection platform

Want to have a laugh? Read our article on campy advertising where we explore one of films least understood styles and it's role in contemporary advertising.
Photography
Brand photography is a crucial element in your marketing and branding mix. While taking your own pictures or hiring a professional photographer is the best option, it might not always be the most reasonable. In that case, free stock photo websites and paid platforms offer a wide variety of photos that can still tell a great story.
Beautiful, free images and photos that you can download and use for any project.


Free stock photos you can use everywhere.


Our paid stock photo platform of choice is iStock. It has a great range of photos, affordable pricing, and we find the process of searching and managing photos to fit within our workflow.
Video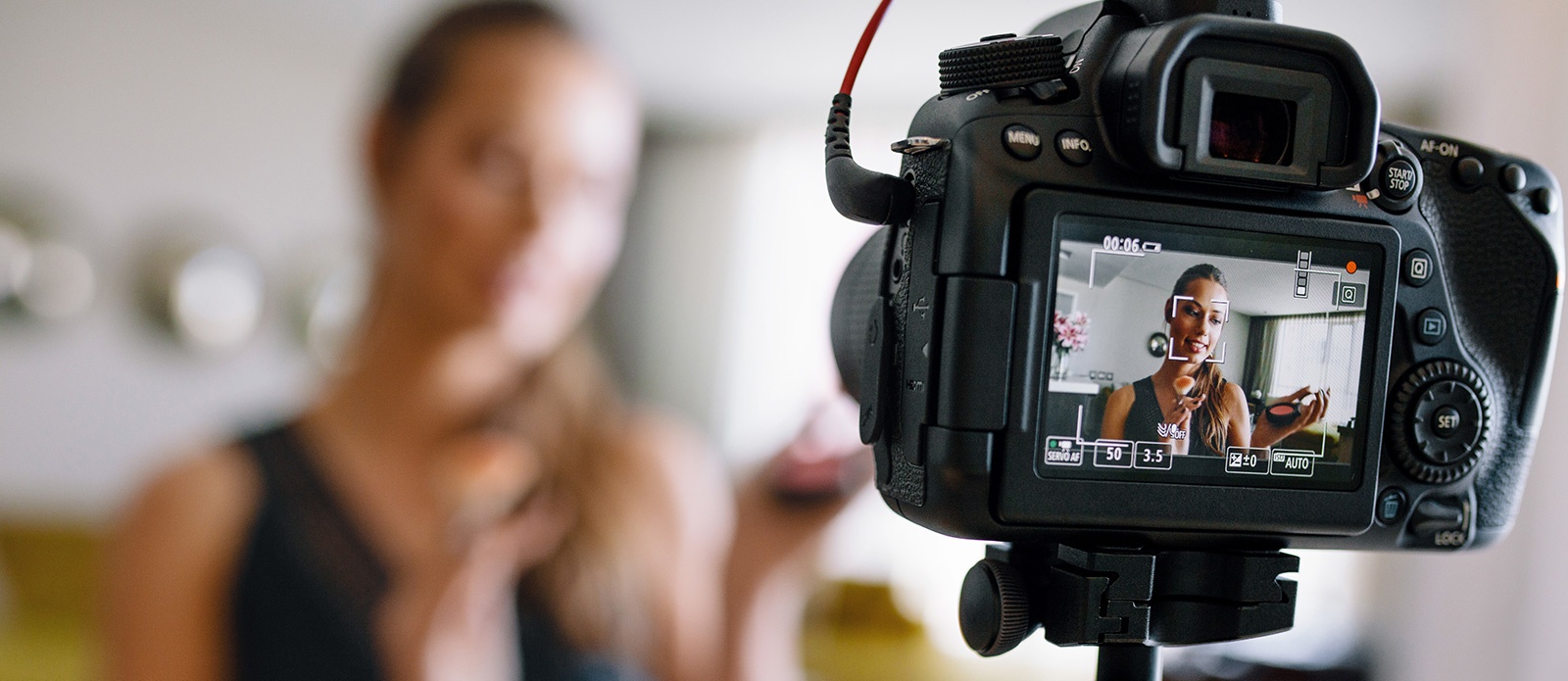 Ah, the "king" of content. Video is a dominating marketing force, and with smartphones and affordable hybrid cameras, everyone can be a creator and publish content on their website or YouTube channel. Here are some tools we use to edit and review video content at the agency.


Wistia provides simple software for creating, managing, and sharing videos for business.


Soapbox is the only tool you need to record, edit, and share videos in minutes.


We like to use Frame.io for version control and for internal reviews.
Audio
Ah, the "king" of content. Video is a dominating marketing force, and with smartphones and affordable hybrid cameras, everyone can be a creator and publish content on their website or YouTube channel. Here are some tools we use to edit and review video content at the agency.
Live streaming

Live streaming (aka streaming) is one of the best ways, if not the "ideal" way to grow your audience, subscriber list, or sales funnel. There simply aren't enough agencies and brands leveraging the potential of streaming, so UNINCORPORATED encourages you to build this into your overall strategy. Here are the best tools to get started.


Crowdcast allows you to produce interactive live conversations at scale. You can grow your audience with live video Q&As, interviews, summits, webinars and more.


Interactive Content

There might come a time when you need to create a dynamic online experience in a short amount of time with a limited budget or inexperienced team. Interactive content development platforms can help.


Ceros is an experiential content creation platform that empowers marketers and designers to create engaging, interactive, and immersive content experiences.


Like Ceros, Prezi helps you build immersive web presentations. Check out these awesome examples!



Agency Financing & Investing
Most successful agencies know that investing your profit before tax (PBT) is absolutely necessary to maintain growth and build cash reserves for the lean months. Below are the recommended platforms that UNINCORPORATED uses to wisely invest capital gains. As you may know, it's good to work for your money, but even better to have your money work for you.


Robinhood, is a pioneer of commission-free investing and gives you more ways to make your money work harder. You can make unlimited commission-free trades in stocks, ETFs, and options with Robinhood. You can also invest any amount by choosing how much you want to invest, and Robinhood converts from dollars to parts of a whole share.


Like Ceros, Prezi helps you build immersive web presentations. Check out these awesome examples!
---
We're here to help you put these tools to work for your agency, company, or university program. Connect with us and learn how UNINCORPORATED is an ideal partner for you.