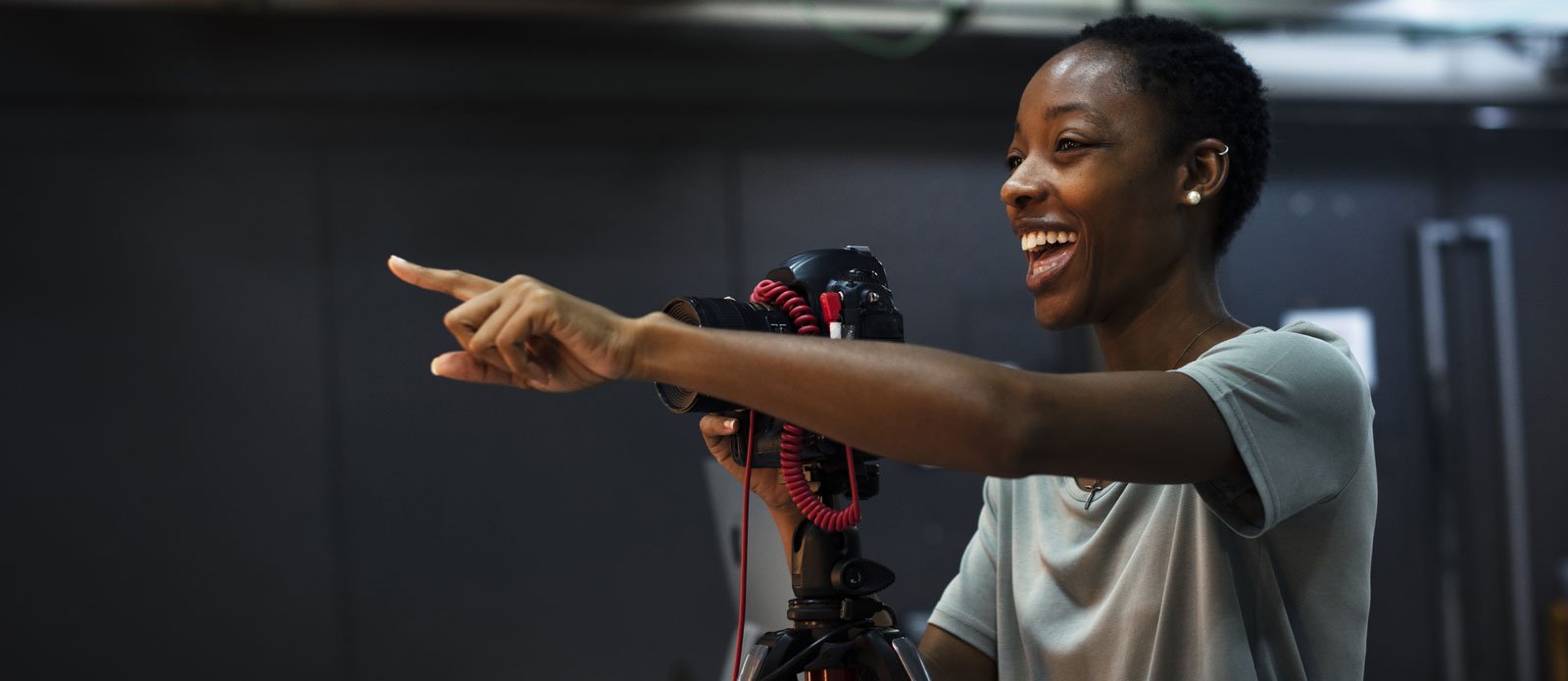 Once just a word used by marketers, branding is now used in everyday conversations. An influencer's photo, your outfit, and even a politician's views are judged as either "on brand" or "off-brand." Yes, being "on brand" is a thing. And, as Harvard Business Review declared a few years ago: "Brand is everything, and everything is brand."



---


If you've read our article on the fundamentals of branding, you know that it is a feeling or thought that people have about your organization. Branding is expressed in a variety of ways, including your website, logo, and brochures.

Let's take a deep dive into one important component of brand development: brand photography.
What is Brand Photography?
Brand photography is more than a beautiful image. It is an extension of your institution's values and beliefs shown through colors, scenery, and props. And, some consider photography and branding inseparable.

Branding is a marketer's most useful tool. Research shows that people remember pictures better than words. Our brains have the extraordinary ability to process images seen in as few as 13 milliseconds.

While people may not recall those perfectly crafted words in your higher education marketing brochure, chances are they'll remember the images that were on it.

If you have invested the time and resources into developing a marketing plan—with thoughtful attention to brand messaging, audience personas, and a refreshed website—don't neglect following through on your visual identity.
Brand Photography Tips
The best brand photography is one that reflects your brand positioning, values, and principles. There are no set number of poses or even Instagram filters that will work for everyone. Instead, think more abstractly. Have your brand photography guidelines articulate the following:
1. Remain Authentic to Your Brand
In her podcast "Don't Keep Your Day Job," Cathy Heller helps people build a business centered on their passions. Think of it as a lifestyle brand for aspiring entrepreneurs. Heller asks her audience to be introspective and honest. It only makes sense that her website image is simple and doesn't have overly stylized hair and makeup.

Related Reading: Building a Brand Platform & Achieving "Authenticity"
2. Establish an Emotional Connection
Nike is well-regarded for its advertising photography and the "Dream Crazy'' campaign builds on that reputation. Seeing Alex Morgan with soccer players from the U.S. Women's National Team evokes feelings of joy and pride.

Related Reading: Dream Crazy: The NFL's Outrage Became Nike's Marketing Advantage
3. Be Visually Stunning
This advertising photography campaign for the Hong Kong Ballet compels a person to pause and to take a closer look. The company embraces both classic and non-traditional styles in its dance productions. The modernity of the costumes and locations delivers on a promise to offer the unexpected.



Social Media Brand Photography
Every brand needs a presence on social media, and for many reasons, we recommend just using Instagram. Whichever social platform you choose, repackaging your images into social media marketing photography is a great way to increase engagement and be seen by an even larger audience.

Best of all, if you have effectively told your story and consistently use hashtags, your fans and customers can articulate your brand's value for you. That's why some retailers share their customers' Instagram photos. It's a simple and cost-effective way to do product branding photography. Some even sweeten the deal by offering customers discounts for their posts.

It's also why so many colleges encourage newly admitted students to share their good news on social media. In these videos and photos, students are exuberant and are sometimes crying tears of joy. Best of all, they are eager to be affiliated with the university brand.



Brand Photography in Advertising
UNINCORPORATED has built its business by taking the best practices in corporate branding and customizing it for higher education clients and small businesses.

Our award-winning advertising photography for SWAY is a great example. We reinforced the messaging behind the company's line of all-natural deodorants and skincare by using simple props found in nature. Then, by studying her target audience, we picked fun and bright colors as backdrops.



Brand Photography in Marketing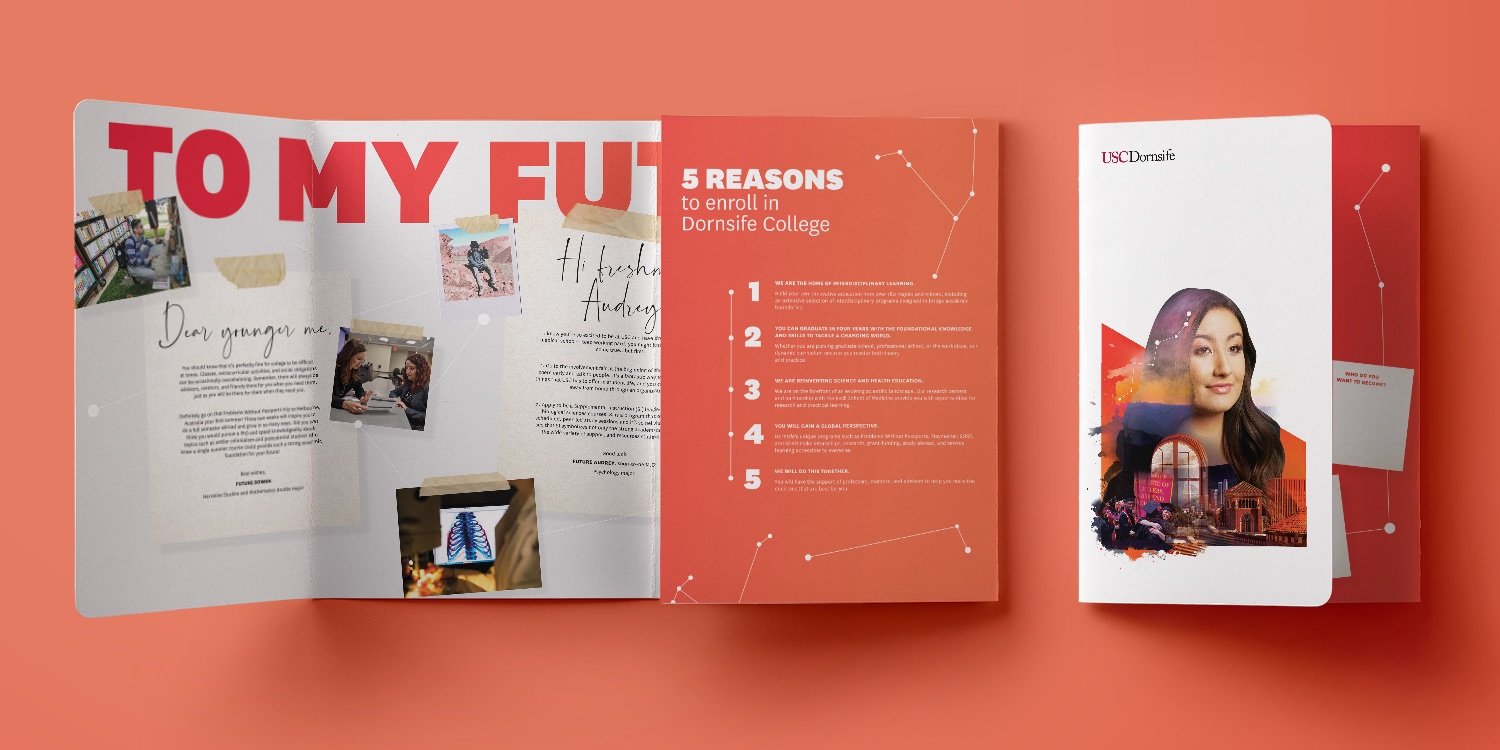 As a marketing agency, we have seen a lot of higher education brand photography. Done wrong, the images lack uniqueness and fail to tell a story. We wanted to defy convention in our partnership with USC's Dornsife College. The photography marketing materials show that USC is undeniably a Los Angeles institution with access to learning opportunities outside of the classroom. The rendering of constellations (inspired by USC's night sky on its opening in 1880) connects the past to the aspirations of today's students.



Personal Branding Photography
Let's not forget about you. The concept of personal branding may still feel new but it has been around since 1997 when Tom Peters penned "The Brand Called You." Several years before the creation of Facebook and the dawn of the gig economy, Peters wrote:


"We are CEOs of our own companies: Me Inc. To be in business today, our most important job is to be head marketer for the brand called You. It's that simple — and that hard. And that inescapable."
Ask yourself:


What is your personal brand?
What do you stand for?
What value do you bring (and make no mistake, you do bring value) to your job?

Now, scan your professional images. Are the images of you on your email account, your LinkedIn profile, and your website aligned with your personal brand? If not, then it might be time to update your visual identity.



Personal Branding Photography Guidelines
Remember to select images that convey the following:


1. They look like you
This should be obvious but it's not always. Your online presence must establish knowledge and trust. Using a photo that does not look like you could create a bad first impression for any new client or employer.


2. They are unique
This can be tricky, especially for people working in more conservative industries such as law and finance. Still, the Internet has enough pictures of men folding their arms across their chests and women placing their hands on their hips. Think creatively about how you can tell your story through different attire, facial expressions, or backdrops.


3. They show your personality
There are a lot of low-cost alternatives for those seeking personal branding photography. To do it right, consider hiring a professional photographer. A professional will make you feel at ease to get more natural poses and facial expressions that better reflect your personality.



---