Lawyer, attorney, structured settlements – what do these all have in common?
According to Wordstream, these are the top 3 most expensive keywords on Bing. For us, it's surprising that these rank the highest and perhaps gives a little strategic insight if you are an advertiser using Bing's search and display network.
The truth is, there are many cost-per-click strategies you can leverage in your digital advertising, but having an awareness of how to optimize your campaigns is crucial to the success of your ad spend. In today's multi-channel marketplace with ad tech providing a distinct advantage to your competitors, the stakes are very high.
Your client's money is on the line (or perhaps your money) and as bid prices continue to increase across all digital marketing channels, you need to be testing multiple keywords, managing strict budgetary controls, and working with a professional to optimize your bid strategy for performance.
If you are new to digital advertising or search engine marketing, follow these rules:
If you have time and no money: focus on organic traffic (via SEO and content marketing)

If you have money and no time: pay for your traffic
---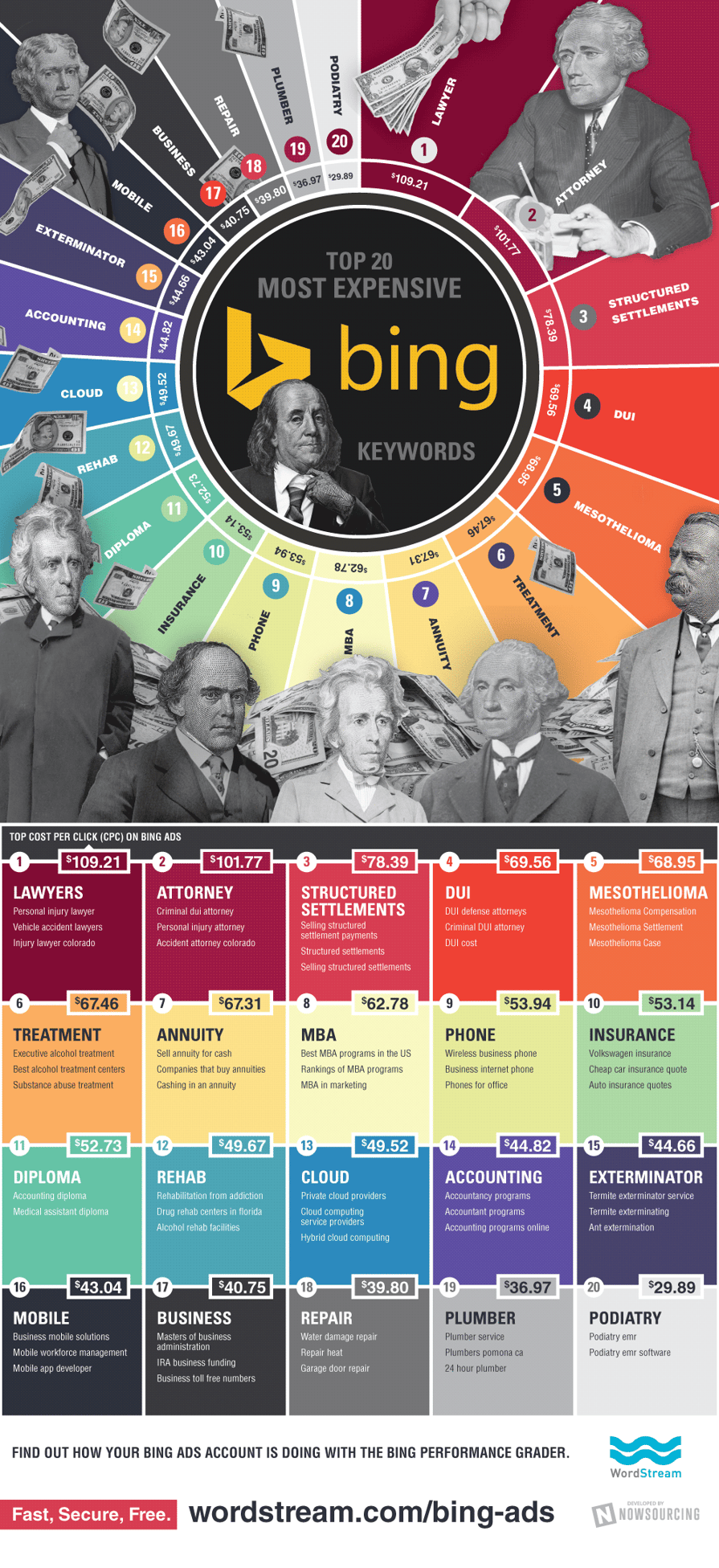 Infographic from Wordstream