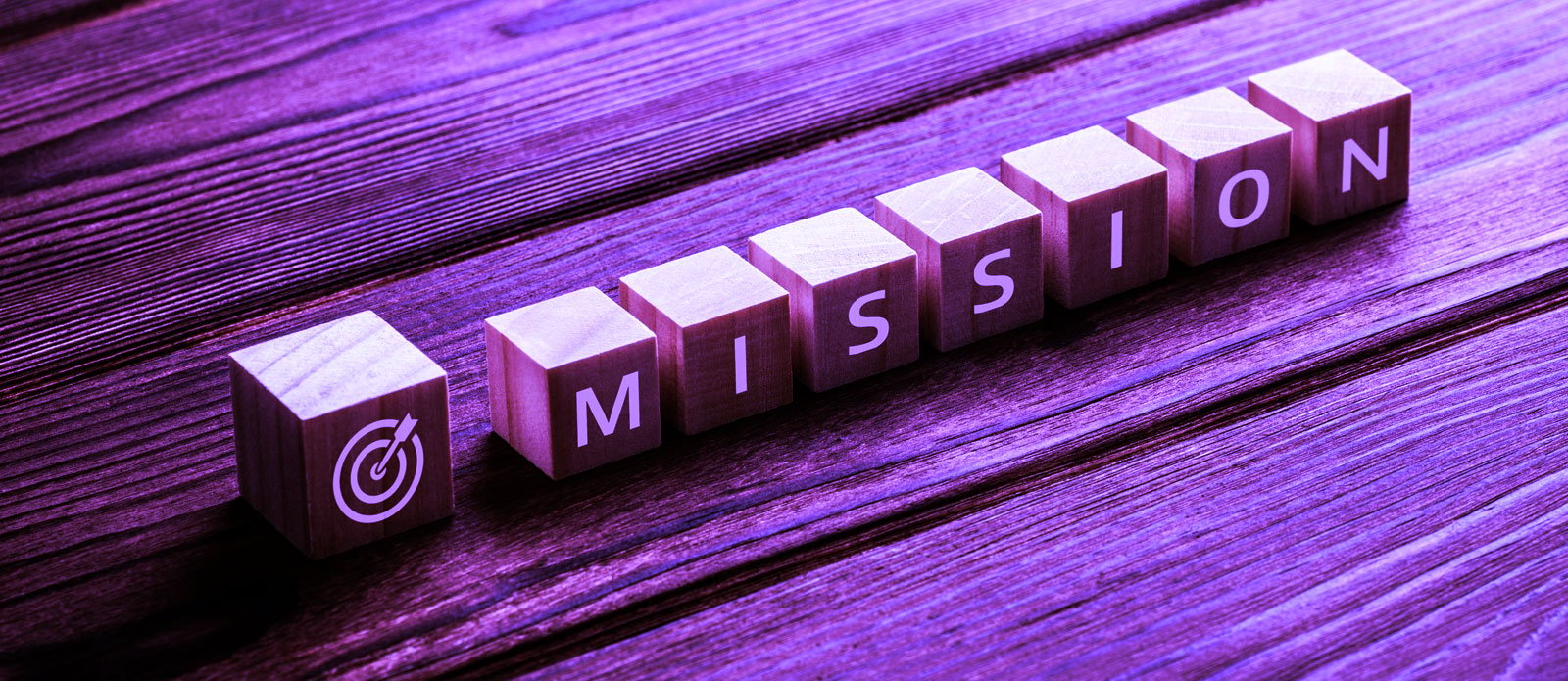 Today, we're going to dig into your brand manifesto, starting first with your mission statement. We'll cover what a mission statement is and why it matters. I'll provide some important examples. And lastly, we'll look at a key activity on how to write one that ADDS value and doesn't suck.
---
Before we go further, download the key activity that guides you through the mission statement writing process.
As you may recall in our last video, your brand manifesto is comprised of your mission statement, your vision statement, and your values. Your brand manifesto is the foundation of your business plan and it's the core of your identity. It clarifies the strategic direction of your company long-term. If you haven't completed part one, we recommend downloading the brand manifesto worksheet from last week.
What is a mission statement?
Simply defined, a mission statement describes your day to day activities, your daily operations, if you will. It leads you towards your vision. Think of it as if we're trying to summit a mountain. Your mission statement is essentially the path that you will take and the activities that you'll do along the way to reach the summit.
Why is a mission statement important?
What's the underlying purpose of a mission statement? A mission statement sets the direction and the path for the brand to take in order to accomplish its vision. It also sets priority and focus for everyone within the organization, including employees, key executives, and your leadership team. And if the going gets tough, it can inspire operations to continue through that time.
How to Write a Mission Statement
How do you write a mission statement or how do you revise the one that you currently have? How do you write a mission statement that ADDS value? Let's look at some examples.

Here's a great example from Dan Heath about writing a mission statement that doesn't suck. Imagine you have a pizza company somewhere in Wake County, California. Your mission statement would read,
"Our mission is to serve the tastiest damn pizza in Wake County."

I love it. I could get behind a mission statement like that.

But inevitably, what happens is you bring in your board of directors, friends, and a few other people to review. They look at the mission statement and they say, "Yeah, it's good, but I really like the word 'present', or perhaps we should consider adding the words 'integrity' and 'quality' so people fully understand our values."

Ultimately it becomes watered down where you end up with a mission statement that reads something like:
"Our mission is to present with integrity the highest quality entertainment solutions to families."

All of a sudden, it doesn't set a clear direction, it's not easy to understand, and it can't help inspire your team through troubling times (which inevitably will happen).

If you haven't read it yet, I highly recommend Chip and Dan Heath's book, Made to Stick.
What are the differences between these two?
What makes the first one stickier, more memorable, more inspiring than the second one? The first one ADDS value, which is an acronym that every mission and vision statement through:


AUTHENTIC – Is it genuine and true to the brand?
DIRECT – Is it straightforward and easy to understand?
DETERMINED – Does it have focus, purpose, and priority?
SIMPLE – Is it clear enough to remember and recall on a whim?
Mission Statement Examples
Let me share with you our original mission statement here at the agency and then what we did in order to make sure that it adds value. Our first mission statement read:


"Organized around a central mission of creating work that inspires others and fulfills the soul. We are always learning, continually sharing and tirelessly searching to find the solution within our process. Without compromise, we promise to put the quality of the work ahead of personalities, remain humble, open-minded and positive."


It sounds nice, it's written pretty well, it's grammatically correct, but is it authentic, direct, determined, simple enough to remember? I think not. We went back to the drawing board and rewrote our mission statement:
"Continue learning, stay true to our values and do our client's best work."

Now that's a mission statement I can get behind as an agency.

Let me leave you with one more mission statement example that I think is right on the money. This is more for an individual in case if you're thinking about building a personal brand. This one from James Clear reads:


"Do interesting things and share them publicly."
I love this because it describes what James does day-to-day in an authentic, direct, determined and simple way.
Mission Statement Exercise
Now that we know what a mission statement is, how it fits into your brand manifesto, why it's important, and and we've reviewed some key examples, I'm going to leave you with your activity.
Download the activity, or take out a notepad and answer these three questions:


What do you intend to do every day?
What are your ideal habits and processes?
What activities point you toward your vision?

These three questions will get at the heart of your mission statement. It'll get at the heart of describing what you intend to do day to day in order to reach your vision as a brand.
Additional Mission Statement Resources
If you want to learn more about writing a memorable mission statement, explore these resources:

We'll see you next time!
---