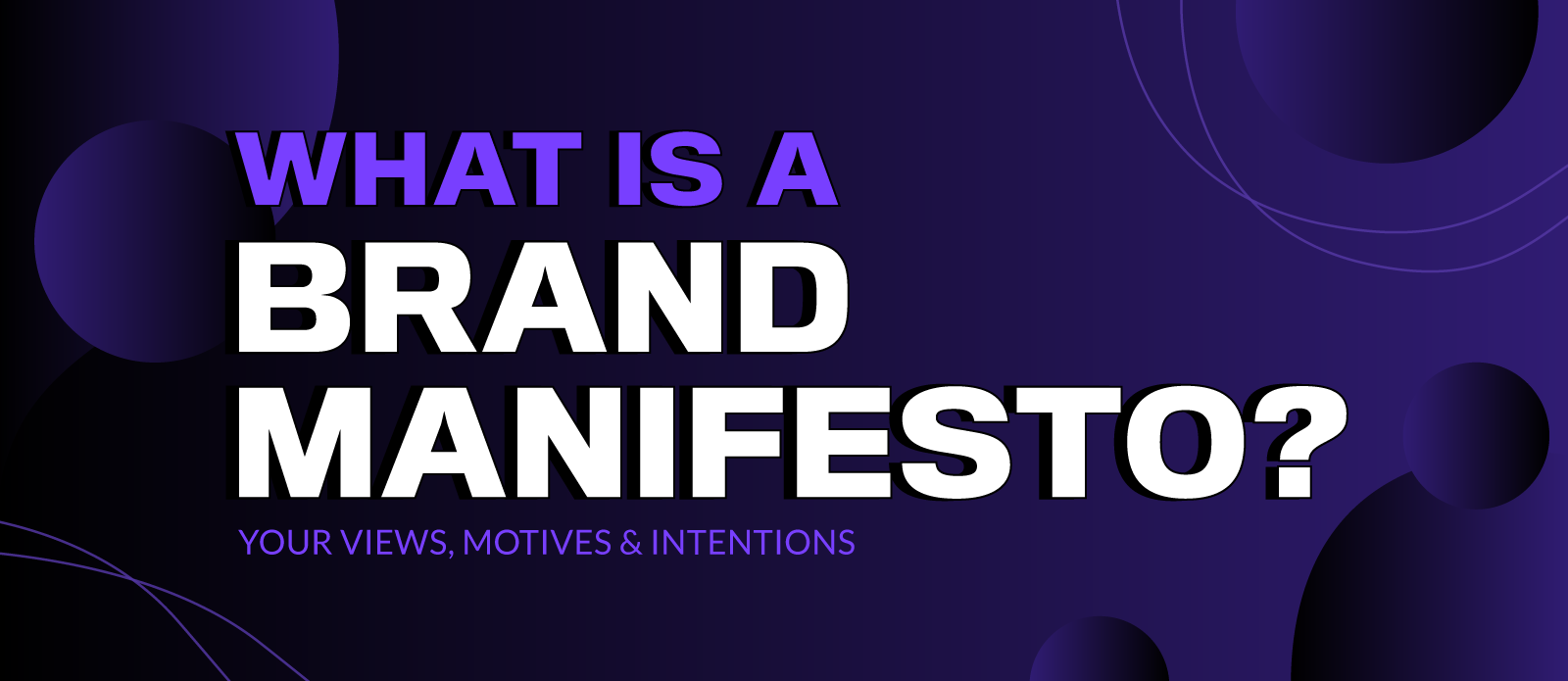 Today we're sharing our best thinking and agency process on how to write a brand manifesto.
Here's what we'll cover:
What a brand manifesto is
Why a brand manifesto is essential to your company or organization
Three core components to a brand manifesto.
After you watch the video and feel ready to get started, you can download our brand manifesto workbook.
---
Brand Manifesto Definition

A brand manifesto is a written statement that publicly declares your views, motives, and intentions. Your brand manifesto is the seed of your brand and the genesis of your company or your organization. It describes what you stand for, what you do every day, and what you're striving to achieve or become.



Why is a Brand Manifesto Important?
"To manifest" is to make obvious, evident, to make it readily seen. Ask yourself, why would your company or your organization need to make its motivations and intentions readily seen?

In our previous lesson, we described a brand as an identity, which is an ethereal thing. To manifest is actually to bring that identity into existence, and if done correctly, it can help guide key strategic decisions like:


Hiring and firing
Merger and acquisitions
What new services or products to develop
Whether or not you should take on a new client


What Are the Components of a Brand Manifesto?
There are three central parts (i.e., pillars) to a brand manifesto: your vision, mission, and values.
1. Vision Statement
A vision statement is really the aspirational goal, what you have in mind, what you're looking to become, or what you're looking to achieve. This is a way of describing your big, hairy, audacious goal, also known as a BHAG. Another great book that you might want to check out, is Built To Last.

2. Mission Statement
A mission statement is intended to describe what you do day to day. It describes your daily operations. There's a great book if you want to learn more about this called Made to Stick, and it's about how to write a mission statement that doesn't suck.


3. Core Values
And then lastly, your values. These are your "non-negotiables" (aka principles). These are the drivers that are at the core of what you genuinely believe in, the governing rules of how you run your business.

There's a great book called Principles by Ray Dalio, which goes into detail on why values are so important, especially when it comes to creating meaningful work and developing meaningful relationships.
Download Your Brand Manifesto Workbook
Get your team on the same page and move toward a central vision, mission, and values with our complimentary Brand Manifesto Workbook. This workbook will guide you on:
Building a vision statement that truly matters.
Writing a mission statement that adds value.
Creating meaningful brand values.
Organizing your brand touchpoints.
Identifying your brand non-negotiables.
Create change, gain consensus, and drive growth for your company or organization by clarifying your vision, mission, and values.

---
See if UNINCORPORATED is the best university marketing agency for your next campaign.