Most colleges have begun a new academic year in California, but, for the most part, dorms and classrooms remain empty. Campuses are still quiet. Once hopeful that they could reopen in the fall and offer hybrid instruction, many school leaders have opted for an online learning environment to keep their communities safe. It is a situation no one wants, especially the young adults paying as much as $60,000 a year to attend.

The pandemic has already taken a toll on higher education. Some colleges have laid off employees, a number are facing re-opening crises like UNC-Chapel Hill and Notre Dame, and at least one school has shuttered for good.

With no end to the pandemic in sight, critics have predicted even more school closures. Scott Galloway, professor of marketing at New York University's Stern School of Business, wanted to find out which schools were most vulnerable to closing and shared his research earlier this summer.

Professor Galloway culled data on 441 of the top universities in the United States from sources such as U.S. News & World Report, the Integrated Postsecondary Education Data System (IPEDS), and the Center for Education and the Workforce (CEW). Galloway assigned two scores to each school:

Galloway placed schools in one of four categories:


1
/

Thrive
2
/

Survive
3
/

Struggle
4
/

Challenged


We think it's worth noting that once we started digging into Galloway's data we had some questions: why are good schools missing from the list, (we're talking about you, Cal Poly Pomona), why under-report Stanford University's international student community by only counting its undergraduate population, and why categorize international students as a one-dimensional liability? Yes, college applications are declining among international students, but let's not neglects their contributions to scientific discovery—which help universities receive millions of dollars in research grants—and the many ways they boost the U.S. economy.

While we may have some quibbles with Galloway's methodology, the fact remains that college enrollment was on an 8-year slide before the COVID-19 pandemic, and is facing a host of new challenges. Galloway's list is forcing a much-needed conversation on the price, structure, and value of a college education.

Now let's get to the rankings.
Thrive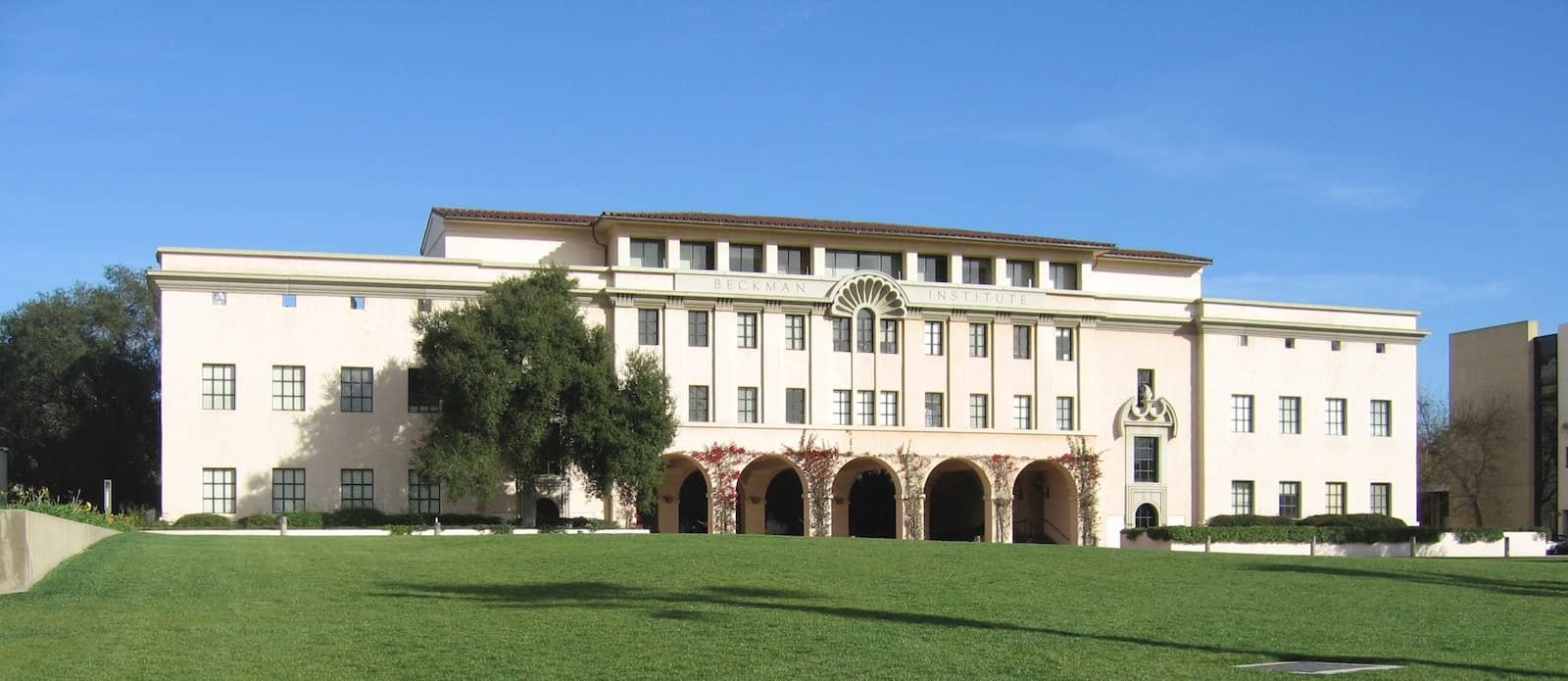 The Beckman Institute, California Institute of Technology



Professor Galloway defines thrive as elite schools that offer strong value. The list is not very surprising. With global recognition, sizable endowments, and highly competitive acceptance rates (Caltech, Pomona, and Stanford all had theirs at below 10%), these colleges are dream destinations for talented high school students.

Then, there is University of San Diego (USD). With a USNR ranking of 91 and a 53 percent admission rate, we were curious how they ranked so high. The small community of international students worked to its advantage, but the university's marketing department also deserves some kudos.

USD's average monthly search volume was 74,000, which means it generates a lot of online interest among prospective students. This number is well ahead of every school on the thrive list except Stanford.



Survive

Universities on the survive list, according to Galloway, may take a dip in revenue and in student interest but have the brand recognition and endowment to outlast the pandemic.

This ranking also seems to be the sweet spot for public schools, which offer more affordable tuition along with world-class research and stellar USNR rankings. While Galloway predicts these schools will weather the storm in the long-term, the short term effects of hiring freezes and layoffs could add stress to the budgets and people powering admissions, marketing, and development initiatives. Fortunately, research shows public institutions are gaining students during the coronavirus.

Now is the time to think creatively about recruiting tactics and finding new ways to keep students engaged and connected. Advocating for the work of your school's creatives and fundraisers is not an easy discussion to have with academic leaders but it is one worth having.



Struggle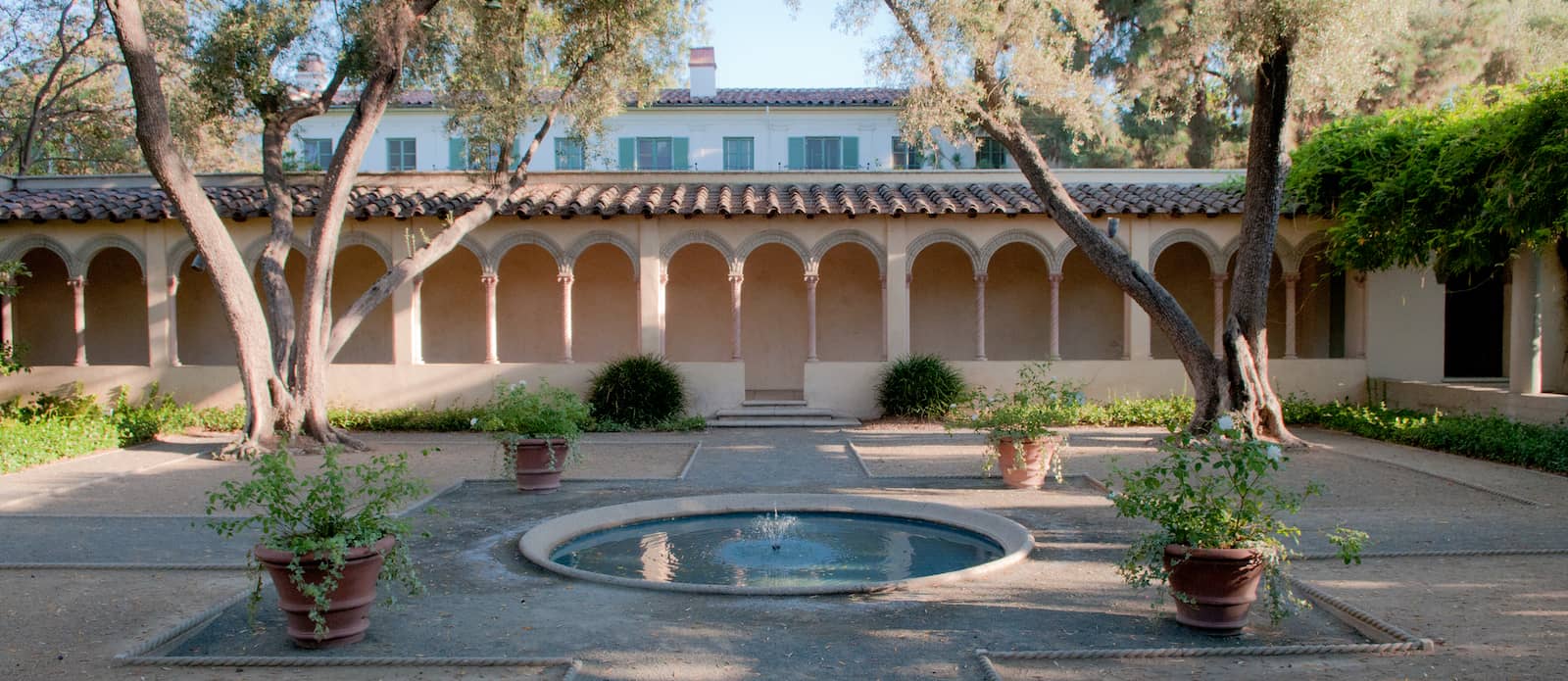 Margaret Fowler Garden, Scripps College for Women



Not one to sugarcoat his opinions, Galloway refers to schools on the struggle list as "tier 2" institutions who suffer from two or more "diseases," such as high acceptance rates and scant endowments.

The reality is that many of the struggling schools charge as much, if not more than their peers on the thrive list. The price tag of a small private college requires major sacrifices for students and their families, even during booming economic times. Many students have opted out of school this year, and perhaps longer.

Although data is not yet available, anecdotal evidence suggests more admissions officers are relying on their waitlist students to meet enrollment numbers.

One successful tactic to increase application rates has been to drop the SAT/ACT requirement, not only during COVID-19 but permanently. Studies show that universities who make testing optional see a rise in applications and diversity without any effect on graduation rates.



Challenged

Galloway does not hold back about the challenged group. In fact, he originally said they would "perish," but has since changed his label to something more respectful. With "weak brand equity," high acceptance rates, and steep tuition bills, the NYU marketing professor refers to these schools as a "sodium pentathol cocktail." Ouch.

Our beloved Banana Slugs at UC Santa Cruz completed their first-ever comprehensive campaign in 2017, but its recent fundraising successes were not enough to keep it out of the challenged list. In fact, UC Santa Cruz had the lowest endowment per student than any other California institution.

While many predict bleak fundraising years ahead there are still opportunities to foster relationships, steward donors, and yes, ask for donations. The alumni relations experts we talked with found that those who could give, wanted to give, including many first-time donors.

With a 73 percent acceptance rate and 15 percent international student body, Galloway ranked Biola University as the most vulnerable California school. As a private evangelical college, Biola serves a niche audience.

As NPR reported, there is still room for inventive recruitment strategies. Instead of only limiting outreach to 18- to 24-year-olds, Biola could consider marketing to the 36 million older adults who do not have a college degree. Or, engage in some targeted marketing to Latinx students, the nation's youngest major racial group.

Ursinus College, a small liberal arts college in Pennsylvania that touts its professors and low student-to-faculty ratio, took a different but still effective approach to its pandemic-era enrollment strategies. Faculty called admitted students to congratulate them on their acceptance and invited them to "visit" their online class. As a result, Ursinus registration numbers have remained steady for first-year and transfer students.

While the future remains uncertain, we can take comfort that more California colleges and universities are thriving and surviving than on the brink of extinction.



About UNINCORPORATED
UNINCORPORATED is a higher education agency committed to building awareness and growing enrollment for universities. We partner with deans, senior administration, and faculty to grow student interest, design branded content, and launch new programs and courses.