Build a Content Marketing Supply Chain (CMSC) that recruits new students to your online degree program, year after year.
---
Institutions for higher education who want to escape from their overbearing Online Program Manager will need to manage both instructional design and student recruitment for their online degree program.


Although switching to an internal OPM model can feel like a daunting task, this 7-step Content Marketing Supply Chain is a specially designed student recruitment plan for online programs.

In this article, you'll discover how to build an ecosystem of content producers, instructional designers, marketing professionals, and a streamlined supply chain to compete with traditional OPMs.


Don't have time to read the guide now? Download the Content Marketing Supply Chain Checklist.


What is a Content Marketing Supply Chain?
A supply chain is a system of organizations, people, activities, information, and resources involved in moving a product or service from supplier to customer.

Essentially, it's everyone needed to manufacture and deliver the last thing you bought on Amazon.

A Content Marketing Supply Chain is no different, except our product or service is content marketing that attracts students to graduate programs.

Building an entire supply chain to compete with traditional OPMs may sound like a lot of work, but as it turns out, this 7-step process makes it pretty straightforward.

Let's go!


How to Recruit Students with Content Marketing
The essence of this student recruitment marketing strategy revolves around creating video content. Why? Video content has unique advantages over written content:


You're not editing yourself when you talk
Natural language reads better than technical writing
Our brains are better at connecting thoughts while speaking than typing
Video and microlearning content are more consumable in today's fast-paced economy
Latent semantic indexing occurs naturally
If you've never managed a video project before, that's OK. We're going to break it down in the simplest terms.


---
1. Pick a Topic
Colleges and Universities essentially have this step done. Every online program has a vetted curriculum, each course has a syllabus, and all the professors have plenty of talking points.


To kick-start the brainstorming process, ask yourself the following questions:


What skills are most in demand for students looking to enroll in my online program?
What is a current event or debate that is relevant to prospective students?
What existing course material do students find most helpful?
What concepts do incoming students misunderstand?

Can't think of a topic that you're inspired to talk about? Check out our resources on planning a content marketing strategy and building a keyword list.


---
2. Record a Long-Form Video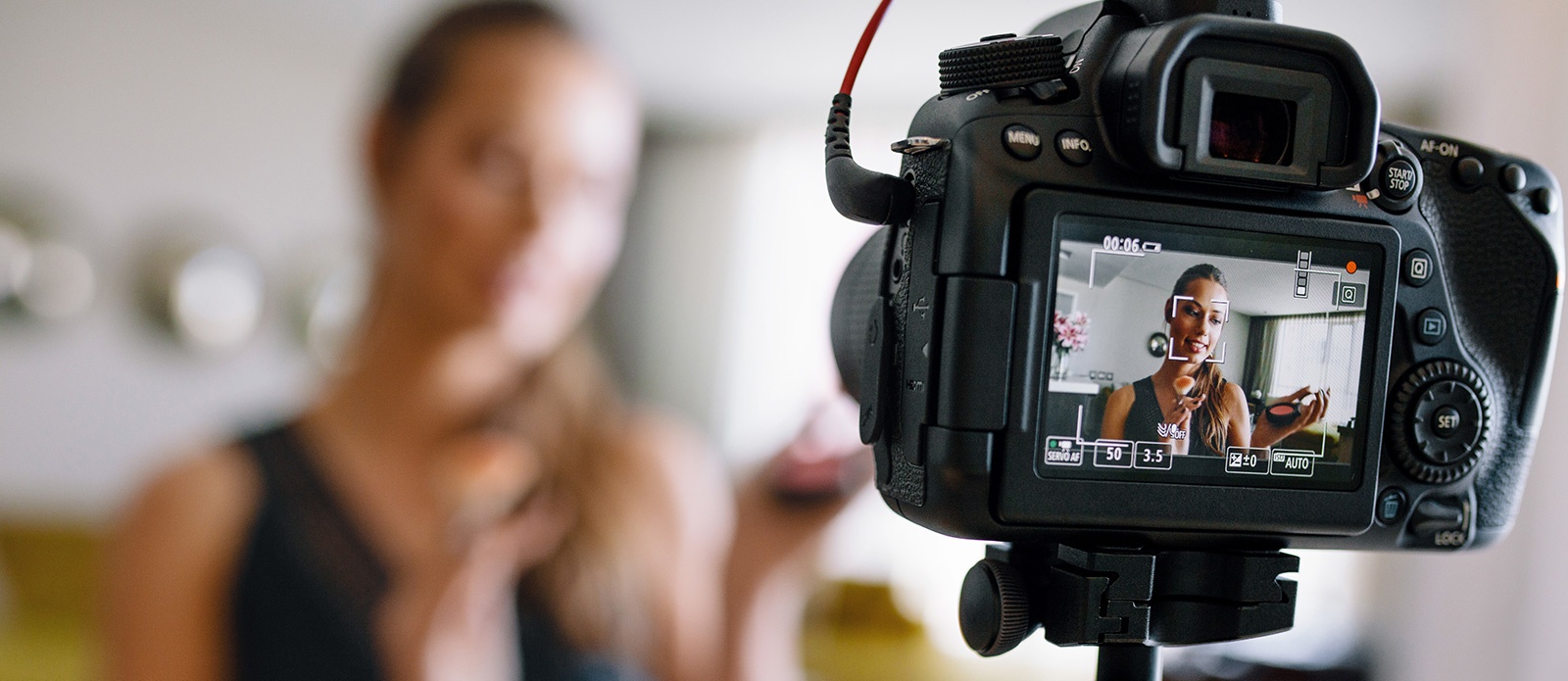 Before you bounce back to Google because recording a long-form video is out of your budget, please hear us out. There are budget-friendly ways to record a video for student recruitment purposes.


Remember that smart device in your pocket? That tiny machine is a powerful camera. With a simple tripod and an external microphone, you have a travel-friendly film studio! Now, find a quiet place with a distraction-free background, and start recording.


There are less expensive options too. If faculty are working remotely, video conferencing platforms like Zoom are great. If you want to focus on the audio recording, you can use your phone's voice memo tool.


How long is a long-form video?
We suggest recording a 20 to a 30-minute video covering the entire topic and any related subtopics. We'll explain why 20 to 30 minutes of video is a good length.


Yield: One raw, 30-minute recording.
---
3. Transcribe your Video
Did you know the average American English speaker engaged in a friendly conversation speaks at a rate of 110 - 150 words per minute? If we assume a modest 125 words/minute, we can "write" a 500-word blog post just by speaking for 4 minutes.

Faculty rarely have time to create eLearning content outside their day-to-day responsibilities. The Content Marketing Supply Chain enables institutions to create instructional videos and blogs simultaneously.

Once you have your video or audio files, transcribe them with rev.com. It costs $1/minute, and it accurately transcribes words and identifies speakers.

Yield: A 3,750-word transcript yields six blog posts and one pillar page.


---
4. Cut your Video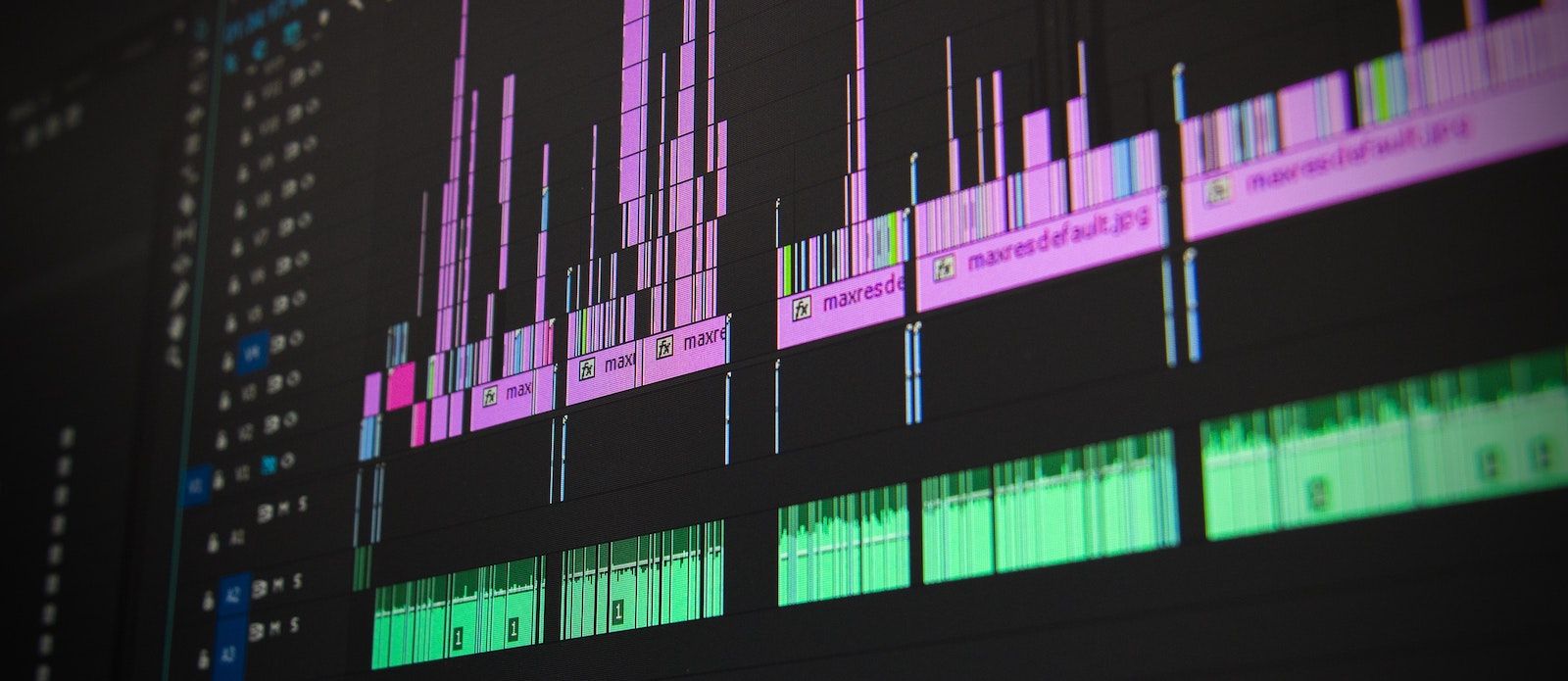 Now it's time for the most significant lift of the strategy; cutting your video.

Before you hire a freelance video editor, read this video editing strategy to get the most value from your footage.
1. Create a Long-Form Video for YouTube
The top content creators on YouTube generally upload long-form content (10+ minutes) because it caters to YouTube's algorithm, and allows them to earn more money from advertising.

Because we want our online programs to be seen as thought leaders in their industry, try for 10-minute videos. The most important part is each YouTube video should cover the entire topic, including all the supporting points. We want viewers to have their question thoroughly answered.

If you work with an agency that doesn't bind you to lengthy contracts like traditional OPMs, they'll usually optimize and upload the video to YouTube on your behalf. If you're a DIY type, use this video SEO guide.



2. Produce Microlearning Videos for Facebook and IGTV
Microlearning videos 1-5 minutes long are perfect for answering a single question or covering a single supporting topic in detail. The optimal Facebook video length is 5 minutes. If you're marketing on Instagram, consider posting microlearning videos on IGTV. The max video length for Twitter is 2 minutes and 20 seconds.



3. Create Sizzle Videos
Sizzle videos are less than 60-seconds and convey a single point. These videos are quick, punchy nuggets of wisdom. Sizzle videos are the perfect bite-size snacks for Facebook, Instagram, and Twitter.

Try to extract two essential points from your microlearning videos that can be captured in a 60-second clip.

If you're working with an eLearning design agency, they'll handle cutting the videos for you. If you're doing it yourself, check out websites like upwork.com to find local freelancers at an affordable rate. Freelance eLearning developers will appreciate having raw footage and a detailed Instructional Design Document.

Yield: A raw 30-minute video yields one long-form video, six microlearning videos, and twelve sizzle videos.
---



5. Draft Blog Posts
Now, take your transcript and deconstruct it into blog posts that discuss a specific supporting topic. These blogs should follow the same structure as your microlearning videos.

If you're talking about Global Public Health, try to create one blog post on why global health matters, another on the characteristics of globalization, and a third on how organizations can reach a global scale.

Once you divide the content into separate blogs, around 500-words each, give it a punchy, click-worthy title and optimize it for search engines with these SEO tips. You'll also want to optimize your website images and increase website session duration by embedding your microlearning video into the top of the page.

Watch one of our recent microlearning videos on how to write a mission statement.


Develop a Pillar Page
After the blog posts are drafted, you'll want to create a pillar page that covers the primary topic at a high-level. This "Ultimate Guide" should have a unique narrative that links out to each blog post.

Yield: One, raw 30-minute video can produce approximately six, 500-word blog posts, and one pillar page.



---
6. Design Digital Assets
Review your blog posts and copy pithy, educational, entertaining, or inspiring quotes for social media.

Aim to extract four quotes per blog post.


Create Thumbnails and Hero Images
You'll want to create thumbnails for each video you plan to cut. If you plan to use Instagram, have your designer create square and vertical thumbnails in addition to the widescreen format.

You'll also want to design hero images and featured images for each blog. If creating a custom image is too much to ask, you can repurpose your video thumbnails or find a free stock image from a website like Pexels.


Develop Microlearning Content
Finally, you'll want to design the promotional instructional asset for converting website visitors to leads. Ask yourself, "what asset can I create for visitors to download?"

Our hypothetical course on Global Public Health might create a "Trends in Global Health" cheat sheet. This way, each visitor can download the essential information in exchange for their email address.

For this article, we created a 7-Step Checklist to Creating a Content Marketing Supply Chain.

Use an instructional design agency or hire a freelancer with UpWork or Fiverr to design these assets. To save money, you can have designers create a visual identity and templates for your series of quotes and videos.

Yield: A 30-minute video yields roughly 24 quotes, 20 thumbnails, and 1 downloadable asset.



---
7. Schedule & Publish

Here's what one, 30-minute video could produce with this method:


1 Long-Form Video for YouTube
6, Microlearning Videos for Facebook, Instagram, and LinkedIn
12, Sizzle Videos for Facebook, Instagram, and Twitter
24, Quotes for Facebook, Instagram, LinkedIn, Twitter, and Pinterest
Yield: A full social media content calendar for an entire month.



Wait, there's more!
You can repurpose your content further if time permits or the content is performing well. For example, you can present your topic visually with an infographic, you can nurture leads via email, or syndicate blogs to other online publications like LinkedIn and Medium.

OPMs usually divide their budget between instructional design and marketing and recruitment with the latter relying heavily on paid advertising. By repurposing course material, schools can supply their blog, social media accounts, and YouTube Channel with thought leadership, and continually attract prospective students.


---
The Content Marketing Supply Chain gives every institution for higher education the ability to produce branded content that recruits online students, year after year. Work with a top eLearning design company without long-term contracts.