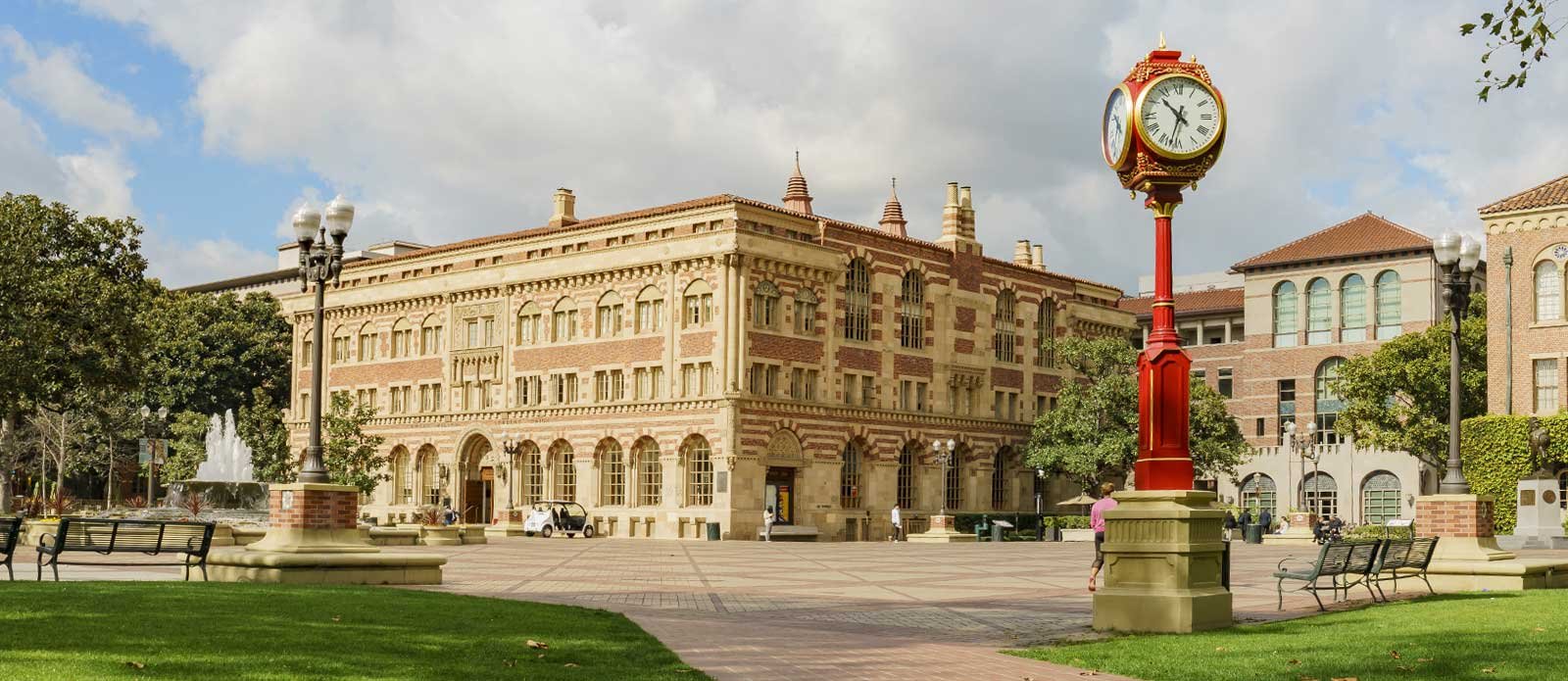 As a branding agency on a mission to raise awareness and grow enrollment for universities, we use our expertise to partner with deans, senior administration, and faculty to launch programs and promote higher education.
---

We specialize in elevating brands and attracting students through empowering marketing strategies and visually engaging designs, and work tirelessly until we arrive at solutions that inspire others.

We are grateful to share that the USC Thornton School of Music was very happy with the results of our work together. In 2018 we partnered with Thornton to run an inbound and outbound campaign to launch 5 new master's degrees in non-performance fields. In 2019, we were hired to design and launch a brand awareness campaign in support of their newly redesigned undergraduate classical music curriculum, "The New Classical."

Year after year, we are thrilled to partner with USC Thornton on their marketing and communications projects. Whether it's writing blogs, creating posters for their annual Senior Showcase, or designing their events calendar, we value this relationship and look forward to many more years of collaboration.



About the Review
The Director of Communication at the Thornton School of Music said one advantage of working with us is our unparalleled analytics, and our ability to track successes from marketing and design work. In comparison to anecdotal feedback on design work like an event calendar, metrics can be tracked by the number of enrollments in non-degree programs since the marketing launch.

Inbound marketing played a significant role in the university's analytics, and the school was pleased; it could make continuous changes to improve the program. They also celebrated us highly in the performance evaluation section, including the ability to meet deadlines, the quality of service and deliverables, cost value, and willingness to refer.

Reviews like this are encouraging to hear. We pride ourselves on working within our client's brand guidelines to deliver solutions that stand out. We have a passion for higher education and appreciate all of our clients who trust us to orchestrate their branding, marketing, and design, and take time to share their feedback.



About Clutch
Our company profile on Clutch authentically communicates our mission and deliverables, and we appreciate the clients that have taken the time to share their experience with Clutch analysts. Another site, The Manifest, offers similar company profiles to help businesses search for the best fit company to provide a solution.


---
If you are interested in working with an innovative team like UNINCORPORATED, please get in touch.