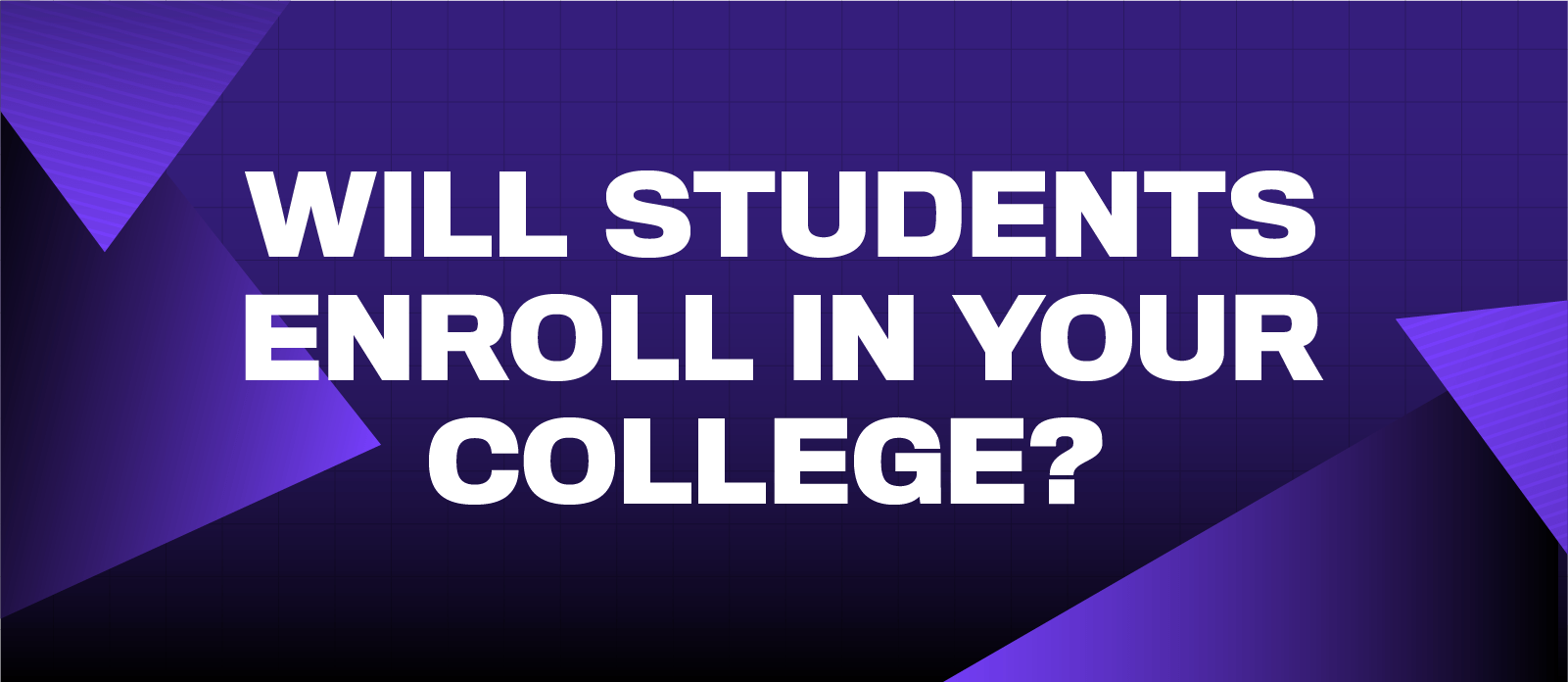 The start of the 2021-22 school year begins in a few weeks, and there are many reasons to be optimistic. Most schools return to in-person learning (You may need to get a COVID-19 vaccine first!), and those with strong brand name recognition have experienced double-digit increases in applications.
The hard work for admissions, financial aid, and outreach teams isn't done yet. In fall 2020, an unprecedented 13.1% of students admitted into college for the first time never enrolled. Even with an optimistic outlook, no one quite knows what to expect for fall 2021.
Avoiding the summer melt is critical for higher ed institutions. At UNINCORPORATED, we have tracked the latest trends and have helped universities welcome new students through innovative web projects. Here's what we found works.
Chats, not Checklists
From the time admitted students accept their offer of admission to the first day of class, there is a lot that needs to be done. Incoming first-year students need to take placement tests, figure out their transfer credits, decipher their financial aid awards, and much more. Depending on the size of the school and the bureaucratic processes already in place, these tasks can be confusing, time-consuming, and even alienating.
While many universities share checklists and create FAQ sites for admitted students, they are long, wordy, and include too many links to other pages. Research has shown that bureaucracy can reinforce feelings young adults have of outsider status and not knowing the "rules of the game." For admitted low-income and first-generation college students 一 groups that experience high dropout rates 一 these negative experiences can cause them never to enroll.
In 2017, Vassar College talked to current students and examined its bureaucratic policies. From that conversation, the Transitions Program was born in order to provide students a seamless transition. Its pre-orientation program gives students an overview of the campus, the resources available to them, and where to find additional academic and emotional support.
At Trinity College in Connecticut, the admissions and financial aid teams keep the lines of communication open even after students have been admitted. The college offers weekly virtual "coffee and conversation" events to encourage families to ask questions and hosts live webinars where students can learn more about the first-year experience, discover the types of academic support available to them, and meet with college leaders.
Personalized Communications
Summer send-off parties, orientations, and Facebook groups are effective ways to foster a connection and make attending college less scary. Now, schools such as USC and Carnegie Mellon University are working harder than ever to make students feel like they belong while keeping them safe.
USC, for instance, posted a photo essay in which current students shared their college move-in day must-haves and offered advice on how to enjoy the summer before your first year of college (Hint: eat at your favorite local restaurant before you get homesick). Both USC and CMU also are offering 1:1, hyper-personalized communications with current students. These student ambassadors share information about their hometown, major, and interests so admitted students can connect with someone with shared interests.
Financial Incentives
Fostering feelings of belonging and connectedness can go a long way to get admitted students to walk onto your campus for the first day of school. Still, institutions that don't address the main concern for incoming students will continue to struggle with yield rates. The challenge is money. One-third of California students reported in 2019 that the most significant obstacle to success in higher education is financing a college education. Since 1985, the cost of college has risen 497%, twice the rate of inflation.
State governments such as Illinois, Louisiana, and Texas have tried to lessen financial barriers to higher education by requiring all high school seniors to complete the Free Application for Federal Student Aid (FAFSA) before they graduate. And, as we've written about before, FAFSA is in the process of being simplified.
Still, colleges that want to boost enrollment must address students' financial concerns. The CARES Act offered a lifeline to students by providing emergency grants for them in 2020, and many colleges and universities now have begun offering "basic needs" emergency grants for those who go through economic hardship.
Still, some colleges are thinking even bigger when it comes to financial barriers to education. At Colorado Christian University, students who submit their deposits get a slew of perks, including an $8,000 scholarship ($2,000 given over 4 years) for in-state residents and $4,000 for out-of-state students ($1,000 a year over 4 years), along with early registration for housing and classes. Also, a January 2020 study by the National Bureau of Economic Research found that community college students were more likely to re-enroll if schools sent text message reminders about registration deadlines and waived tuition for one course.
Let's Work Together
As a higher education marketing and branding agency, we believe that increasing enrollment is not only good for colleges, but for the people, it serves ー today's dreamers and doers and tomorrow's leaders. When you partner with UNINCORPORATED, our team of marketers, designers, and web specialists will offer a solution that is tailor-made to your school's unique opportunities and challenges.
This article was co-authored by Marisa Demers.
---
Need help with your university's enrollment and recruitment strategies? Contact us today.