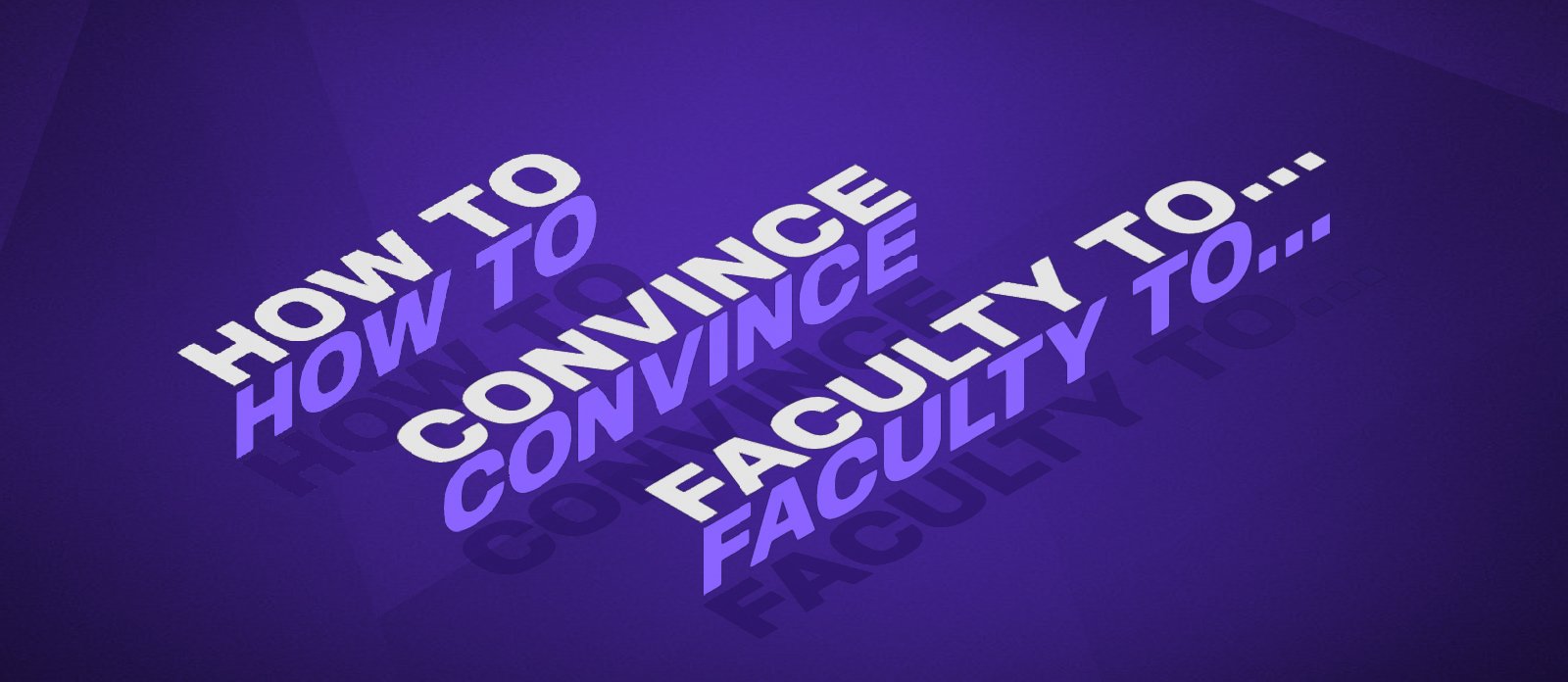 Faculty feel stressed, burnt out, and fatigued from the pandemic, yet are still expected to do more research, mentor students, and sit on committees. When their college approaches them with another request, we shouldn't be surprised that their first impulse is to say no.
Yet, faculty involvement beyond the classroom is critical to the future of colleges and universities because higher education is at a historic crossroads. Enrollment continues to drop—there are 1 million fewer college students now than when the pandemic began.
However, if colleges want to buck the college enrollment trend and stop this country's alarming 40% dropout rate, action needs to be taken. Not tomorrow. Today. If university leaders, staff, and faculty work together now, they can implement change that leads to less stress for faculty and staff and better outcomes for students in the long term.
Of course, we're not advising faculty who are feeling overwhelmed and dealing with mental health challenges to do more at this time. The pandemic has affected people in different ways, and while we doubt anyone is happier since early 2020, we know that some professors can and want to do more.
At UNINCORPORATED, we have collected some of the most common requests asked of faculty, with some tips on how to get a favorable outcome.
Embrace Instructional Course Design
Instructional course designers, known as IDs, help faculty prepare a curriculum that is effective and reinforces learning through digital tools. In the early months of the pandemic, they became campus heroes as they helped faculty move curriculum online. Unfortunately, IDs are still overlooked when it's time to draft the syllabus and prepare for class.
Like what you're reading? Sign up for the Higher Education News Brief, and receive the top stories from across the landscape of Higher Education every Monday.
Course design is one of the hallmarks of academic freedom, and it is easy for faculty to feel undermined by a new group of experts who speak in a foreign ed-tech language. If the goal is to have the college community see IDs as a resource and not a threat, try these tactics:
Offer Incentives: Universities such as UCLA and UC San Diego award grants to encourage faculty to redesign their courses and use technology-enhanced tools. In many cases, faculty must meet with IDs to receive funding.

Show Evidence-based Outcomes: Veteran faculty have heard bold predictions about academia only to watch them fizzle later. Remember the death of the library or howTurnitin would end student plagiarism forever? Providing professors with substantial, peer-reviewed research that shows the benefits of online and eLearning tools can go a long way to convince faculty of working with IDs.

Encourage Interactions: Universities tend to be siloed, and it is easy to forget an ID team located at a different part of campus. Try to create regular opportunities for IDs and faculty to interact with each other. Invite them to faculty meetings throughout the year or embed them in individual colleges and departments to encourage impromptu discussions.
Talk to the Media
Media interviews can raise a college's profile, influence public policy, and highlight a faculty member's research, all at no cost to the university. It's also a lot of work. Interviewees need time to anticipate questions and rehearse answers. If your school is prioritizing media outreach, consider these options:
Offer Media Training: Remind faculty that they will have support when they work with the media. In fact, many university communications teams include former journalists who offer media training and even join interviews for on-the-spot help and guidance.

Show Other Benefits of Media Exposure: Depending on the academic field and university, media and podcast interviews and blog posts can be included in tenure review.

Share the Full Range of Media Opportunities: Even as our media consumption has changed, we still hold onto the idea that the only media interview is a newspaper reporter under a tight deadline. Yet, the landscape is broad and evolving. Faculty who are averse to public speaking could draft a newspaper op-ed or write a blog post. Others who fear gotcha moments can participate in a podcast, where it is not unheard of to get questions in advance or request that some of your interview be edited out.
Do Outreach for the College
Faculty play a significant role in enrollment and fundraising. High school students reported that a school's academic quality was "very important" in their selection process. Also, alumni who reported having positive faculty instruction and interaction were more satisfied with their college experience, and as a result, were more likely to donate to their alma mater.
Participating in outreach and fundraising is a tough ask. Events typically occur in the evenings and weekends. And, because it can take years to cultivate a major gift or see sustained enrollment growth, faculty participation won't be fully appreciated for years. To get faculty buy-in, make an effort to:
Use the Power of Storytelling: University fundraisers and staff often hear stories from alumni about how faculty helped them find their first job, mentored them, or inspired their careers. Unfortunately, these feel-good stories aren't usually told to professors. Sharing these stories can boost faculty morale and remind them of the impact they are making.

Make Volunteering Easy: Do not invite faculty to participate without doing work yourself. If you're asking them to call prospective students, draft a script for them. Meeting with a donor? Provide background info on the person they are meeting as well as talking points about the proposed donation. Creating a positive experience will encourage future participation.

Foster Goodwill: Find ways to help faculty first. Promote their class to students, share their research on LinkedIn, or help them find funding for their passion project. First, it's a nice thing to do. Second, research shows that one of the best ways to get your desired outcome is toactivate reciprocity.
This article was originally co-authored by Marisa Demers.
---
Let's Work Together
At UNINCORPORATED, our team of marketing experts, design gurus, and web specialists can work with faculty to boost enrollment and transform lives through education. Let's collaborate so we can take your goals to the next level.